Preview of Zombie War #1 (IDW)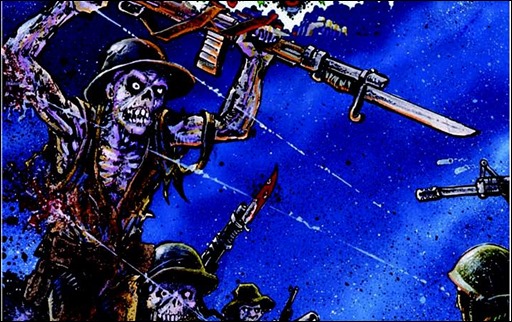 Here's a preview of Zombie War #1 by Kevin Eastman, Tom Skulan, and Eric Talbot courtesy of IDW Publishing – on sale October 23rd, 2013.
Zombie War #1 (of 2)
Kevin Eastman & Tom Skulan (w) • Eastman & Eric Talbot (a & c)
When the denizens of Earth's military cemeteries begin to rise from the dead, who will stop them? Over ZOMBIE WAR's two giant-sized issues, Jina, a tough-as-nails fighter pilot sets about uncovering what reanimated these heavily armed monsters and more importantly, what will stop them?!
Featuring scripts and layouts by TMNT co-creator Kevin Eastman and art by Eric Talbot (Heavy Metal), this new incarnation will present ZOMBIE WAR in full color for the first time, courtesy of TMNT colorist Ronda Pattison!
FC • 32 pages • $3.99