JOSEPH MICHAEL LINSNER TAKES THE REINS AS BOTH WRITER
AND

ARTIST!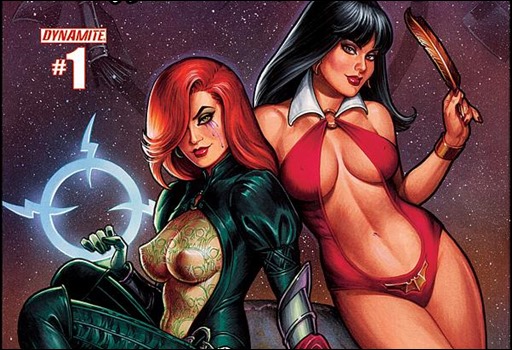 ON HISTORIC CROSS-OVER OF DAWN AND VAMPIRELLA!
Dawn creator Joseph Michael Linsner will not only write, but also provide the artwork, for the historic first ever Dawn/Vampirella crossover coming this September from Dynamite Entertainment.
Press Release
Dawn/Vampirella #1 is the historic crossover series being released from Dynamite this September! Not only is this Dawn's FIRST ever crossover, but this series also celebrates the 25th anniversary of Dawn and the 45th anniversary of Vampirella! And as icing on the cake, this series is written and drawn by Dawn creator Joseph Michael Linsner!