VALIANT & Leading Music and Entertainment Merchandising Company CINDER BLOCK Partner For T-Shirts, Apparel and More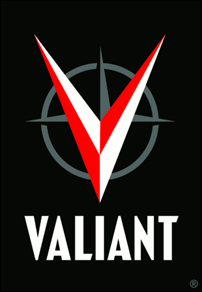 Press Release
Beginning today, Valiant.Cinderblock.com is your one-stop destination for the greatest merchandise the Valiant Universe has to offer!
Valiant is proud to announce that it has partnered with Cinder Block, the leading independent music and entertainment merchandise company, for Valiant.Cinderblock.com – a new online portal offering limited edition apparel, accessories, prints and more to Valiant's legion of fans worldwide!
As the landmark first comic book publisher to join Cinder Block's roster of licensors, Valiant joins Misfits, Suicide Silence, Weezer, Coheed & Cambria, Flogging Molly, Postal Service, Death Cab for Cutie and many more of the world's preeminent music and pop culture brands powered by Cinder Block's online webstore.