ULTRON FOREVER Beings Here!
Your New Look at
AVENGERS: ULTRON FOREVER #1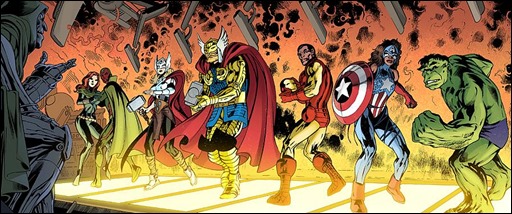 Time-Travelling Avengers Take on Ultron This April!
Here's a short, unlettered preview of Avengers: Ultron Forever #1 by writer Al Ewing and legendary artist Alan Davis, on sale April 1st, 2015 from Marvel Comics.
Press Release
This April, Earth's Mightiest Heroes assemble from across time and space to take on the greatest threat of our past, present and future! Today, Marvel is pleased to present your new look inside AVENGERS: ULTRON FOREVER #1 – the first chapter in a three-part epic Avengers event!