Preview of Tarzan On The
Planet Of The Apes #1
(Dark Horse)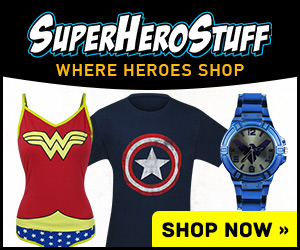 Here's a sneak peek at a couple of pages from Tarzan On The Planet Of The Apes #1 by writers Tim Seeley & David Walker and artist Fernando Dagnino, on sale September 28th, 2016 from Dark Horse.
[Editor's Note 09/17/16]: More pages were made available from Dark Horse so this post now reflects that.
TARZAN ON THE PLANET OF THE APES #1
Writer: Tim Seeley, David Walker
Artist: Fernando Dagnino
Colorist: Sandra Molina
Cover Artist: Duncan Fegredo
Beware the beast man, for he is the devil's pawn.
Raised as brothers but separated by slave traders, Tarzan and his ape brother Caesar reunite when the war between man and ape takes them from the jungles of Africa to the center of the earth.
* From the writers of Revival and Power Man and Iron Fist!
* A co-publication with Boom! Studios!
Genre: Action/Adventure, Graphic Literature
Publication Date: September 28, 2016
Format: FC, 32 pages; Miniseries
Price: $3.99
UPC: 7 61568 00068 9 00111