Kingsway West #1 First Look
(Dark Horse)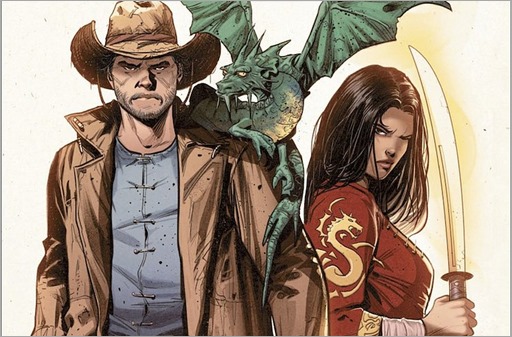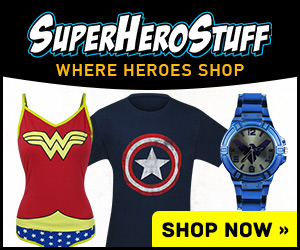 Here's a sneak peek at a few pages from Kingsway West #1, an Old West fantasy adventure by writer Greg Pak and artist Mirko Colak, on sale August 24th, 2016 from Dark Horse.
KINGSWAY WEST #1
Writer: Greg Pak
Artist: Mirko Colak
Colorist: Wil Quintana
Cover Artist: Mirko Colak
"Pak merges magic with the Old West in Kingsway West."—Comic Book Resources
After spending thirteen years in a war that made him a monster, a Chinese gunslinger named Kingsway Law just wants to live in peace with his wife, Sonia. But even in a fantastical Old West crackling with magic, a man of his skills can never quite disappear. So when a woman with a red-gold sword brings bloody chaos to his doorstep, Kingsway must fight for his life, his wife, and his very soul.
* Greg Pak and Mirko Colak team up for a magical western!
* Once upon a Time in the West meets Princess Mononoke.
Genre: Fantasy, Action/Adventure
Publication Date: August 24, 2016
Format: FC, 32 pages; Miniseries
Price: $3.99
UPC: 7 61568 28999 2 00111