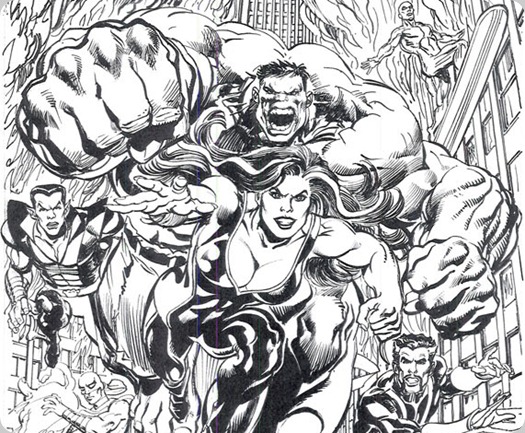 In December, Marvel Comics is releasing Defenders #1 featuring a superhero team assembled during the events of Fear Itself – Doctor Strange, Iron Fist, Namor, Red She-Hulk, and Silver Surfer.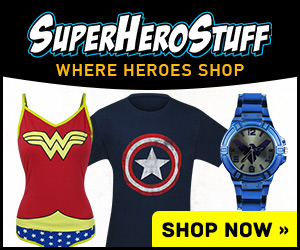 Defenders #1 by Matt Fraction and Terry Dodson is available on Wednesday, December 7th, 2011 at all comic shops.
Media release
When the impossible is everywhere and the very fabric of reality is threatened by insanity, the world needs more than super heroes…they need Defenders! Enter Defenders #1, from the top-selling creative team of Matt Fraction (Fear Itself, Invincible Iron Man, Mighty Thor) and Terry Dodson (Uncanny X-Men), as Doctor Strange assembles a new team of heroes to face a new kind of threat that will leave readers shocked. Doctor Strange, Iron Fist, Namor, Red She-Hulk, Silver Surfer and more of your favorite Marvel Heroes will band together exploring corners of the Marvel Universe you never knew existed for missions so deadly they have to be kept secret. Once a Defender, always a Defender – no matter the cost or sacrifice.

To support the launch of this major new series, Marvel is promoting Defenders through the following retailer support program:

A free Defenders/Avengers X-Sanction preview book in stores Wednesday, November 2nd
Exciting new ordering incentives for retailers, announced in this week's Marvel Mailer
Full issue preview on Diamond Retailer Site
Extremely limited-edition Defenders #1 Neal Adams Inked Variant
In-store promotional items including mini-posters, postcards and more.
Digital marketing designed to drive consumers to comic stores for Defenders #1
Prominently placed Defenders house ads in major Marvel comics
A month long promotion through the Marvel Comics app, designed to create greater awareness and interest in Defenders
Defenders-centric E-mail blasts to consumers
Mainstream press timed around the Defenders #1 on-sale
Ads in each digital issue of Defenders #1 directing fans to check out subsequent issues at their local comic shop

This December, all-new era in Marvel history begins with Matt Fraction and Terry Dodson's Defenders #1.
DEFENDERS #1 (OCT110587)
DEFENDERS #1 IMMONEN VARIANT (OCT110588)
DEFENDERS #1 ADAMS VARIANT (OCT110589)
DEFENDERS #1 ADAMS INKED VARIANT (SEP118111)
DEFENDERS #1 BLANK VARIANT (OCT110590)
DEFENDERS #1 I AM A DEFENDER VARIANT (OCT110591)
Written by MATT FRACTION
Pencils & Cover by TERRY DODSON
Variant Cover by STUART IMMONEN
Variant Cover by NEAL ADAMS
Sketch Variant Cover by NEAL ADAMS
Blank Variant available
I Am A Defender Variant also Available
FOC—11/7/11, On-Sale—12/7/11
Below are a few preview pages from Defenders #1!
– The Comic Book Critic