Sirene aka "MangoSirene"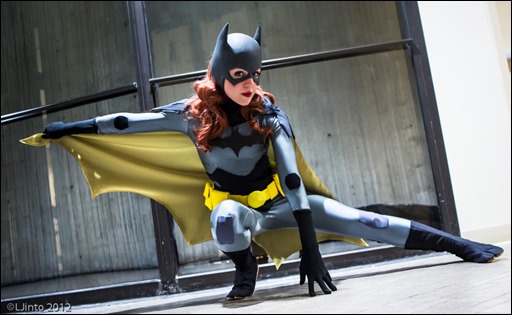 There are many talented models and performers who bring their love & enthusiasm to dressing up as their favorite characters. Comic Book Critic will regularly showcase a performer who embodies this spirit of cosplaying.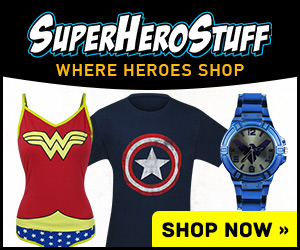 Whether it's creating the costume from scratch, altering the appearance of an existing one, or just getting into character, these performers spend a lot of time and effort on their craft. As much as we all enjoy seeing our favorite fictional characters represented in real life, let's not forget the behind-the-scenes work that goes into that portrayal.
One thing is for certain though, their love of cosplaying shines through in their work.
The Comic Book Critic Featured Cosplayer Interview this week is:
Sirene "MangoSirene" from Chicago, IL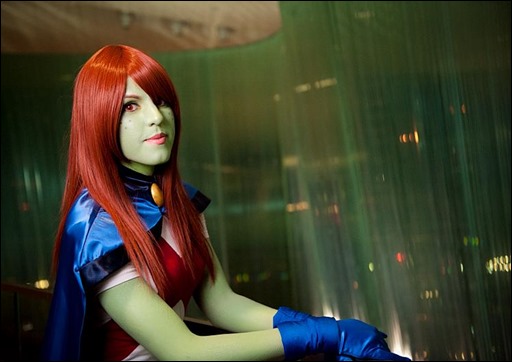 Sirene aka MangoSirene only began cosplaying several years ago, but you'd never tell that from the costumes that she creates. Not only does she have numerous costumes in a wide variety of genres, but the level of detail that she puts into her work seems like she's been doing this for far longer. From her Portal 2 cosplay to her incredibly awesome Princess Kraehe, Sirene puts her all into the work of creating the costumes and then into bringing the characters to life.
Sirene brings her enthusiasm for the characters to the forefront when she cosplays, staying true to the characters' look while her natural beauty shines through. This talented and lovely young lady will certainly have a bright future ahead of her.
While we jam-packed this feature with as many photos of her cosplays as we could, we couldn't show all of her excellent work. Check out Sirene's links below the interview to see all of her work. Luckily she had time in her busy schedule to talk to us!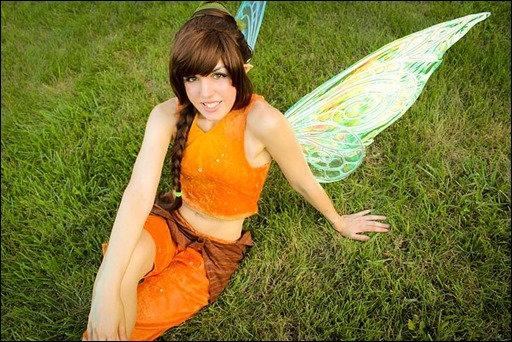 You began cosplaying over a half decade ago, what was it about cosplaying that pulled you into the scene?
I've always loved dressing up (Halloween is one of my favorite holidays for a reason), and I've also been a creative person since I was a little kid. So I feel like costuming was a hobby that I was drawn to naturally. I love the process of taking a fictional design and translating it to reality, it's a really exciting and rewarding challenge!
Have you modeled outside of cosplay and is it something you'd consider doing?
I've done some fashion modeling for photographer friends. It was a lot of fun, and I'm always happy to help out a friend if they need a guinea pig to practice their photography, whether it's new equipment or new shooting techniques. But my boyfriend is a professional model so I've heard quite a few "backstage" stories about that career, and I don't think it's something I would ultimately enjoy. The main reason I love cosplay modeling is because I get to bring my favorite characters to life, and that's not something I'd necessarily be able to do as a fashion model.
What did you think of your first costume and did you make it yourself?
My first attempt at cosplaying was when I dressed up as Hermione Granger for the release of the 7th Harry Potter book. It was the final book, and I really wanted to do something special to commemorate it for myself, so I spent the day before scrounging through my closet to pull together a last-minute costume. The next day, I went to Borders as Hermione and had an absolute blast! But the first "official cosplay" I did was later that year at Youmacon, when I dressed up as Olette from Kingdom Hearts II. I made the whole costume myself, save for the pants. It wasn't perfect by any means (I didn't even wear a wig or makeup), but it was still something I felt proud of and had an amazing time wearing!
Do you make or design all of the costumes you wear?
I do make all of my own costumes, although I'll occasionally commission pieces that I don't have the equipment to make myself. I'm a college student living in an apartment in the middle of Chicago, so there are some things I just can't tackle on my own, such as vacuum-forming. In those instances, I'll commission those pieces from artists whose work I really, really respect so that I can support their craft.
Out of all your costumes, which was the hardest to make?
Probably Kraehe's Odile version from the anime Princess Tutu. It was my first time sewing a bodice from scratch, and sewing a tutu is nothing to sneeze at! This costume also has 2,730 seed beads, 1,659 sequins, and 41 miscellaneous beads that were all attached by hand. Overall it took about six months of work, but I learned a lot during the construction of this costume, so it was definitely worth it!
Who are some your favorite characters to cosplay?
I love cosplaying characters who I can relate to on a personal level. It's one of the reasons I enjoyed cosplaying Miss Martian so much; she and I have a lot of similarities in terms of personality, so I feel very connected to her. The same goes for Barbara Gordon; Batgirl was one of my childhood idols, so being able to dress up as her now is such an incredible experience!
Did you consider yourself a nerd or geek while growing up and do you now?
Of course! I can't remember a time I wasn't obsessed with something nerdy, whether it was Inuyasha, Kingdom Hearts, Neopets, or Invader Zim. So I've really been into nerd culture from the very beginning, and that hasn't changed a bit.
Since you cosplay a wide range of characters from comics, anime, video games, and cartoons, did you grow up with a lot of that?
Oh, absolutely. My parents raised me on Lord of the Rings, Star Wars, and comic book shows like Batman: The Animated Series and X-Men Evolution. Not to mention I'm part of the generation who grew up with the Pokémon games and Harry Potter. I have a wide variety of "nerdy" interests, which makes cosplay even more fun since I'm interested in such a wide range of characters, ranging from superheroes to princesses.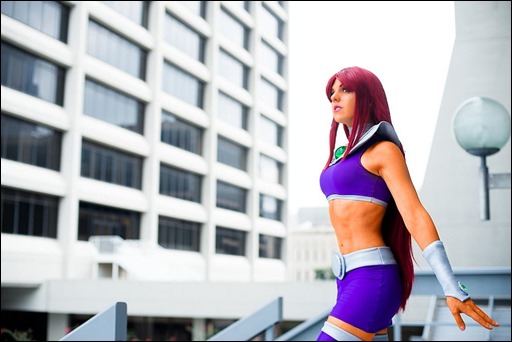 Having attended both Comic and Anime Cons, what do you find to be the major difference between both and do you prefer one over the other?
The main difference are the crowds. Anime con attendees tend to be much younger and more immature as a result of that, whereas comic con attendees are usually older and include more "seasoned veterans" of the convention scene. I enjoy both for different reasons, but I prefer comic cons because there's usually more to do as far as panels and events go, plus it caters to media that I'm more interested in (such as live-action TV shows).
You're part of the Midwest cosplay group "Inner Mind Theater," how did you all meet and how long have you been together?
Courtoon and I grew up in the same hometown – we were even on the same soccer team when we were kids! We've been best friends for a long time, most of which is because we started cosplaying together.
Shortly after we got into the hobby, we met SoloGrayson and Chinsaur on the Youmacon '08 forums, and we've been cosplaying together with them ever since. Xirucem joined our group later at ACEN '10 through other friends, and she dragged Dove into the mix, too! But IMT has only been "a thing" since 2011, when we made a silly Young Justice cosplay skit and had to come up with a username to post it on YouTube.
Do you have any other interests that you're pursuing outside of cosplaying and going to school?
I'm attending school as a Fashion Business major, expecting to graduate this upcoming May. I'm very, very interested (okay, a little obsessed) with weddings; I'm a bridal consultant currently, and after graduating, I want to pursue becoming a wedding planner or working for Disney's Fairytale Weddings division in some aspect. Other than that, I really enjoy cooking, and I'm working on a cosplay fitness book, too.
What do you find to be the most rewarding aspect of cosplaying?
Hearing from creators that they enjoy seeing your interpretation of their characters. Being recognized by Greg Weisman, Brandon Vietti, and Christopher Jones for my contributions to the Young Justice fandom (both for my Miss Martian and Batgirl cosplays, along with my vlogs) is about the highest form of flattery I've ever received!
Gail Simone has also praised my Batgirl costume on several occasions and that's still so mind-blowingly awesome that I can't even wrap my head around it.
What's one of your most memorable moments while cosplaying?
One of my favorite memories is from C2E2 this past April. Twelve of my lady friends and I collaborated to do a giant genderbent Doctor Who group, and it was such an amazing thing to be a part of! We had so many women approach us and thank us for taking a male-dominated series and flipping it so the main character was female; several of them said it was an empowering thing to see, and even more said they wish the real Doctor Who series was genderbent!
It was a fantastic day, and I'm glad we were able to do something that was inspiring to others – plus, we got to meet Peter Davison, too!
Have you ever had any bad experiences at conventions or while cosplaying?
Unfortunately, yes. Courtoon and I were once followed around a convention by an older man for an entire day; no matter what we did we couldn't seem to shake him off, until one of us remarked loudly about going to get security. (Which is what you should do in a situation like that; if the person isn't listening when you're telling him/her to back off, go straight to security so they can handle the problem.)
I've also been verbally harassed, groped, and forcibly kissed. It's gotten worse in the last few years, hence why movements like "Cosplay =/= Consent" are so important.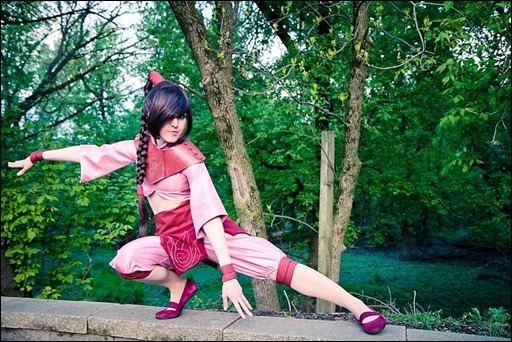 Do you have any favorite cosplayers?
I'm lucky enough that a lot of my favorite cosplayers are my friends. Akuriko, Malinda-chan, Rynn Cosplay, and Twinzik are all good friends of mine; their work is so inspiring and just being around them motivates me to work on my own costumes! My biggest cosplay idols, though, are Cupcake Cosplay. Their craftsmanship is phenomenal and they're just the nicest people!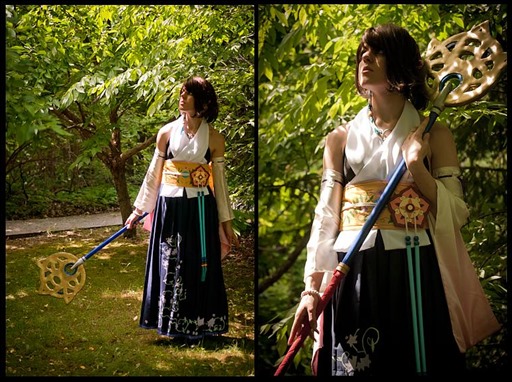 I understand that there's been plenty of changes, good and bad, in the cosplay community over the years, what are your thoughts on that?
I think it's exciting to see that our hobby is becoming more widely-accepted, especially in terms of mainstream media. Granted, this has led to a lot more drama and a "beauty pageant" mentality. I feel like a lot of people have lost sight of the main part of cosplay (bringing fictional characters to life) in favor of using it as a means to become an internet celebrity.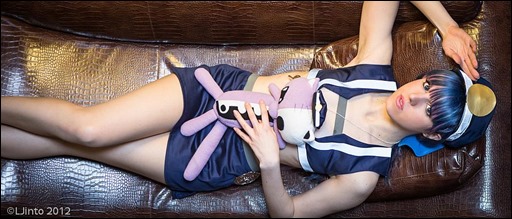 What advice do you have for a novice cosplayer?
Don't let yourself get caught up in this crazy idea of popularity and internet fame, or any of the drama in the community. Right now (and forever, honestly), focus on enjoying the hobby itself. Enjoy creating costumes, spending time with friends, bringing these characters to life. Develop your skills, explore more crafting techniques, expand your knowledge base. Make friends. Meet other fans. Just have fun. That's what this hobby's about, and a lot of older cosplayers have lost sight of that.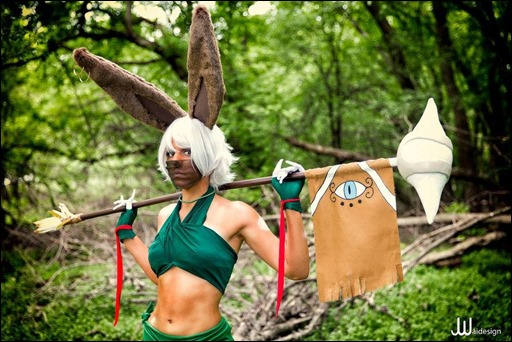 If you could change anything since you started, what would it be?
Pushing myself beyond my comfort level when it comes to making costumes. I wish I'd gotten involved with serious prop-work earlier because I'm still learning a lot of the skills necessary to create quality props.
Do you have any new costumes that you're working on, that you can tell us?
Absolutely! Right now, I'm working on Caitlyn's Sheriff skin from League of Legends, and soon I'm going to be starting on Kyoko from Puella Magi Madoka Magica, along with Kate Bishop from Young Avengers.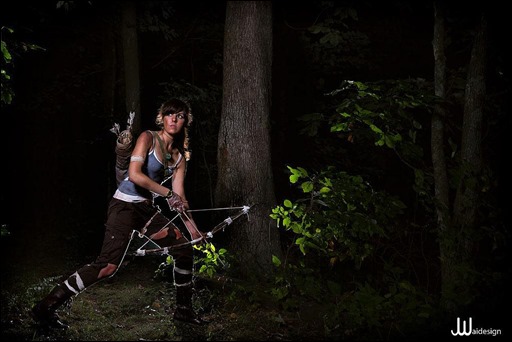 What does the future hold for you?
More costumes, more conventions, and hopefully more great memories! I'm planning to tackle some bigger, more elaborate costumes in 2014, including Bumblebee from Transformers Prime. As far as con attendance goes, I'm planning to be at Katsucon, C2E2, and Dragon*Con for sure!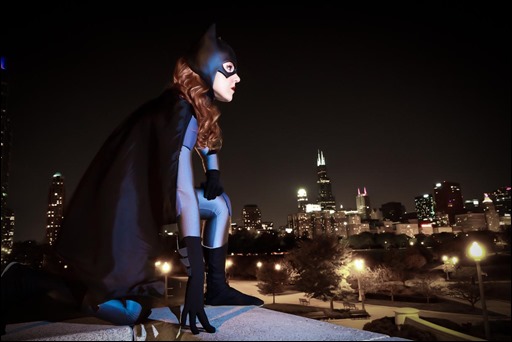 Thanks for the interview Sirene. We look forward to seeing a lot more of your gorgeous and detailed work in the future!
If you'd like to book Sirene for convention appearances, modeling opportunities, or other work – you can do so via her Facebook page.
Sirene Links
Facebook
Photo Credits
Ari of TotallyToasty
Anna Fischer
Sarah Less
Amanda I.
Barbara Gordon Cowl by ReevzFX.
Share your thoughts about Sirene in our comments section below!
– The Comic Book Critic