APE ENTERTAINMENT LAUNCHES
SESAME STREET COMICS!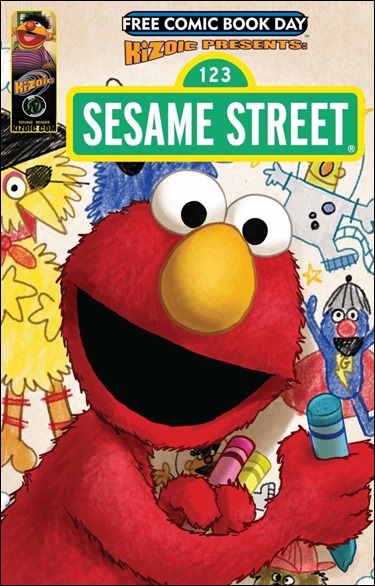 Ape Entertainment and Sesame Workshop release Sesame Street Comics for Free Comic Book Day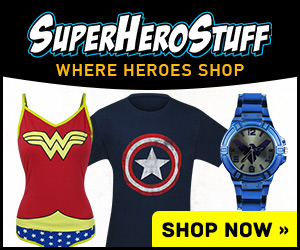 Press Release
Ape Entertainment today announced in partnership with Sesame Workshop, the nonprofit educational organization, the release of the first comic book featuring the cast of the beloved children's show Sesame Street to coincide with national Free Comic Book Day on May 4. The new and original comic book series emphasizes educational and entertaining content for younger readers.
A Free Comic Book Day edition of the standard comic will be made available for free from participating comic retailers. The premier issue of Sesame Street comics will be available in stores nationwide on Wednesday May 1. Produced in full color, the standard Sesame Street comic edition features 5 interlocking covers, which when placed side by side depict an "on the Street" scene featuring Elmo, Big Bird, Cookie Monster, Grover and the whole Sesame Street gang. Each of the 5 editions is full color, 28 pages, includes 5 Sesame Street stories and retails for $3.99.
The premier issue also includes the first in a series of "How to Read a Comic" features for parents to help new comic readers. Each "How to Read a Comic" highlights aspects of reading a comic aloud. The first in the series describes how speech bubbles provide the narration and dialogue of the story. The "How to Read a Comic" features will be part of each Sesame Street comics issue and are also available online at http://ape-entertainment.com/kizoic/about/sesame-street/sesame-street-how-to-read/.
"We are so excited and proud to release our very first Sesame Street comic in time for Free Comic Book Day and to bring the Sesame Street characters to comics," said Ape Entertainment COO Brent E. Erwin. "Elmo, Big Bird, Cookie Monster, Grover, and the whole Sesame Street gang have made the jump to the comic book page thanks to our talented comic creators here at Ape and we could not be more proud, it's simply amazing."
"Comics have always seemed a natural extension for Sesame Street because they reflect the banter and humor that's such an iconic element of the TV show," said Betsy Loredo, Executive Editor at Sesame Workshop. "We want to offer kids great content in every type of book that might attract them and to bring families together over a good story. We know comic book aficionados want to share their favorite format with their own preschoolers, so we are excited to offer an age-appropriate Sesame Street comic with stories that are designed from the start to be read aloud."
Ape Entertainment's mission to grow the comics industry by increasing awareness about comics among a new generation of readers takes a giant step forward with the release of its new Sesame Street comic this month. Ape Entertainment hopes young readers and their parents will discover the exciting world of comics and start visiting a local comic book shop. Parents can find a local comic shop in their area and plan a trip for Free Comic Book Day by visiting the Comics Shop Locator service at http://www.comicshoplocator.com.
For more information, please visit www.apecomics.com or www.sesameworkshop.org.
– The Comic Book Critic