SECRET WEAPONS #2 – Livewire Turbocharges the Valiant Universe in July!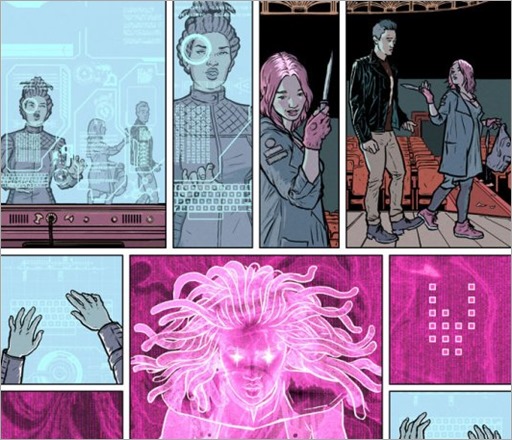 Valiant Reveals the Second Stunning Issue of the Summer's Most Talked-About Series from Oscar Nominee Eric Heisserer & Visionary Artist Raul Allen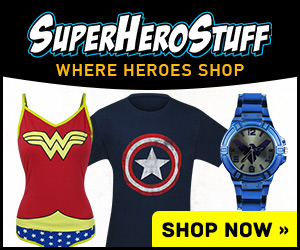 Here's your first look at Secret Weapons #2 by writer Eric Heisserer and artists Raul Allen & Patricia Martin, on sale July 19th, 2017 from Valiant Comics.
Press Release
Valiant is proud to present your first look inside SECRET WEAPONS #2 ­(of 4) – the second sensational chapter of the MUST-READ NEW SERIES from Academy Award-nominated writer Eric Heisserer (screenwriter of the international smash-hit ARRIVAL and the upcoming BLOODSHOT and HARBINGER feature films from Sony Pictures) and visionary artist Raul Allen (WRATH OF THE ETERNAL WARRIOR) with Patricia Martin (BLOODSHOT REBORN)!
On July 19th, Valiant's most important series of the summer enters an extraordinary new echelon as Livewire takes command of her new band of recruits to unlock their hidden potential…before the bioengineered killer hunting them all can claim their power as his own!
The government has dispatched Amanda McKee – the technopath codenamed Livewire – to investigate the ruins of a secret facility formerly run by Toyo Harada, the most powerful telepath on Earth and her former mentor. In his quest for world betterment at any cost, Harada sought out and activated many potential psiots like himself. Those who survived, but whose powers he deemed to have no value to his cause, were hidden away at this installation. But Livewire, having studied Harada's greatest strengths and learned his deepest weaknesses, senses opportunity where he once saw failure. A young girl who can talk to birds… A boy who can make inanimate objects gently glow… To others, these are expensive disappointments. But, to Livewire, they are secret weapons…in need of a leader. Now, as a mechanized killer called Rex-O seeks to draw them out, Livewire and her new team of cadets will be forced to put their powers into action…in ways they never could have imagined…
This summer, find out for yourself why critics are heralding Eric Heisserer and Raul Allen's spectacular vision of power and purpose at the epicenter of Valiant Universe as one of 2017's essential new series from any major comics publisher:
"✮✮✮✮✮… [SECRET WEAPONS] succeeds on every major level…coming out of nowhere and dominating from the start with a creative team that you never knew was a dream collaboration." – Comic Bastards
"[SECRET WEAPONS] could shake up comics… [Livewire] is the ideal character for [Heisserer] to focus on after his Academy Award-nominated ARRIVAL screenplay." – The Hollywood Reporter
"✮✮✮✮½… Explosive [and] action-packed… [SECRET WEAPONS] is pretty impressive." – Outright Geekery
"[SECRET WEAPONS] looks amazing." – Entertainment Weekly
"✮✮✮✮½… Stunning… Truly an exciting start to this book…" – Two Guys One Review
"Some of [Heisserer's] most ambitious work." – MTV
"✮✮✮✮… Put this one on your pull list, you won't be disappointed." – Bleeding Cool
"[Heisserer] is set to make a splash in the comic book world." – Blastr
The adventure continues on July 19th as Eric Heisserer – the Oscar-nominated screenwriter of ARRIVAL – and Raul Allen and Patricia Martin – the Harvey Award-nominated art team behind WRATH OF THE ETERNAL WARRIOR – send Livewire and Valiant's newest team of upstarts charging into a tooth-and-nail fight for survival, only in SECRET WEAPONS #2 ­– featuring covers by Raul Allen (BLOODSHOT REBORN), Marguerite Sauvage (FAITH), Roberto de la Torre (Daredevil), and Ben Templesmith (30 Days of Night)!
But first: The secret is out on June 28th when Heisserer, Allen, and Martin unleash SECRET WEAPONS #1 (of 4) – the FIRST ISSUE of the all-new VALIANT PRESTIGE-format series following in the footsteps of HARBINGER and FAITH to forge a new vision of 21st century superheroes as Livewire steps into the fore with an all-new team of heroes in the waiting!
For more information, visit Valiant on Facebook, Twitter, Tumblr, Instagram, and ValiantUniverse.com.
For Valiant merchandise and more, visit ValiantStore.com
SECRET WEAPONS #1 (of 4)
Written by ERIC HEISSERER
Art by RAÚL ALLÉN with PATRICIA MARTIN
Cover A by RAÚL ALLÉN (APR172108)
Cover B by JELENA KEVIC-DJURDJEVIC (APR172109)
Variant Cover by ROBERTO DE LA TORRE (APR172112)
Variant Cover by BRYAN HITCH (APR172113)
Valiant Validated Signature Series Edition by RAÚL ALLÉN (Individually Signed by ERIC HEISSERER) (FEB178016)
Blank Cover Also Available (APR172111)
$3.99 | 32 pgs. | VALIANT PRESTIGE | T+ | On Sale JUNE 28th (FOC – 6/5/17)
SECRET WEAPONS #2 (of 4)
Written by ERIC HEISSERER
Art by RAÚL ALLÉN with PATRICIA MARTIN
Cover A by RAÚL ALLÉN (MAY171963)
Cover B by MARGUERITE SAUVAGE (MAY171964)
Variant Cover by ROBERTO DE LA TORRE (MAY171965)
Variant Cover by BEN TEMPLESMITH (MAY171966)
$3.99 | 32 pgs. | T+ | VALIANT PRESTIGE | On Sale JULY 19th (FOC – 6/26/17)