SAVAGE #2 – The Primal Origin of Valiant's Fiercest New Hero Rages on in December!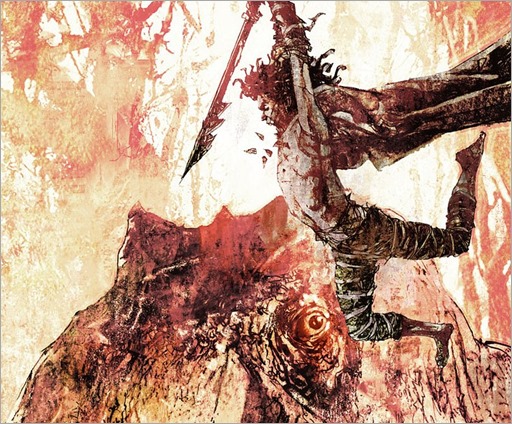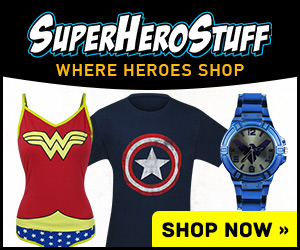 Here's an 8 page first look at Savage #2 by writer B. Clay Moore and artists Clayton Henry & Lewis LaRosa, on sale December 28th, 2016 from Valiant Comics.
Press Release
Valiant is proud to present your first look inside SAVAGE #2 (of 4) – the next bone-splintering chapter of the year's most intense, must-read first appearance! In the wake of DIVINITY and BRITANNIA, join acclaimed writer B. Clay Moore (Hawaiian Dick) and explosive artists Clayton Henry (HARBINGER WARS) and Lewis LaRosa (BLOODSHOT REBORN) on December 28th as they unleash Valiant's next prestige-format epic…and initiate in the brutal origin of the award-winning publisher's next major hero!
Marooned in an unforgiving prehistoric landscape, high society's most privileged celebrity family is fighting tooth and claw – literally – for survival. With no shelter, no weapons and no escape, the Savauge family is about to come face to face with the cruelest laws of nature – in the form of the lethal dinosaurs that somehow stalk the impossibly ancient island that has become their home of last resort.
Once they lose everything – and each other – what part of them will endure? Where will the man inside each of them end…and the animal begin?
On December 28th, hone your killer instincts as B. Clay Moore, Clayton Henry, and Lewis LaRosa tear into the searing comics origin story of 2016! Calamity, carnage and claws await, only in SAVAGE #2 (of 4) – featuring covers by Lewis LaRosa (Punisher MAX), Jared Fletcher (Paper Girls), and Bill Sienkiewicz (Elektra: Assassin)!
Plus: Don't miss the other must-read series of 2016 as "THE FUTURE OF VALIANT" continues with an all-new wave of ongoing series, prestige format projects and standalone events from a star-studded roster of some of comics' most visionary talents! Beginning in July with FAITH #1, "THE FUTURE OF VALIANT" will extend throughout 2016 with a total of seven epic series – each introducing an innovative array of new concepts and characters…and firmly establishing Valiant's place as the premier publisher of creative storytelling in comics today:
FAITH #1 by Jody Houser, Pere Perez, Marguerite Sauvage, and Colleen Doran in July
GENERATION ZERO #1 by Fred Van Lente & Francis Portela in August
BRITANNIA #1 (of 4) by Peter Milligan, Juan Jose Ryp, and Raul Allen in September
BLOODSHOT U.S.A. #1 (of 4) by Jeff Lemire & Doug Braithwaite in October
HARBINGER RENEGADE #1 by Rafer Roberts, Darick Roberston, Raul Allen, and Juan Jose Ryp in November
SAVAGE #1 (of 4) by B. Clay Moore, Clayton Henry & Lewis LaRosa in November
DIVINITY III: STALINVERSE #1 (of 4) by Matt Kindt & Trevor Hairsine in December
SAVAGE #1 (of 4)
Written by B. CLAY MOORE
Art by CLAYTON HENRY and LEWIS LAROSA
Cover A by LEWIS LAROSA (SEP162049)
Cover B by JARED FLETCHER (SEP162050)
Character Design Variant by LEWIS LAROSA (SEP162052)
Variant Cover by RENATO GUEDES (SEP162053)
B&W Sketch Variant by LEWIS LAROSA (SEP162054)
Blank Cover Also Available (SEP162051)
$3.99 | 32 pgs. | T+ | VALIANT PRESTIGE | On Sale NOVEMBER 30th (FOC – 11/7/16)
SAVAGE #2 (of 4)
Written by B. CLAY MOORE
Art by CLAYTON HENRY and LEWIS LAROSA
Cover A by LEWIS LAROSA (OCT161960)
Cover B by JARED FLETCHER (OCT161961)
Character Design Variant by LEWIS LAROSA (OCT161963)
Variant Cover by BILL SIENKIEWICZ (OCT161964)
B&W Sketch Variant by LEWIS LAROSA (OCT161965)
$3.99 | 32 pgs. | T+ | VALIANT PRESTIGE | On Sale DECEMBER 28th (FOC – 12/5/16)