THREE FUGITIVES, FIVE PRINTINGS
Saga, by Brian K. Vaughan and Fiona Staples, continues to generate more demand despite selling out numerous times since being released back in March!
With a FOURTH printing of Saga #1 arriving in stores today, the demand doesn't seem to be slowing down, requiring a fifth printing of the first issue. There were many indications that his was going to be a big hit, but retailers seemed to have been caught off guard and continued to under order this title several times.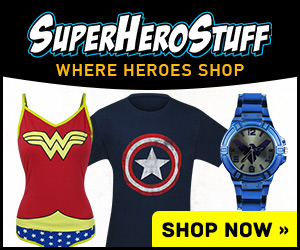 With this fifth printing, sales for Saga #1 are approaching the 70k mark, which is a fantastic number for a brand new creator-owned series! I've read the first two issues, and Saga is a title that is definitely worth picking up.
Saga #1 is 40 pages for only $2.99, how many times are you going to get a deal like that on something this good?
If you haven't picked up Saga #1 yet, here's a preview.
Press release
SAGA #1 goes back to press again

SAGA #1's fourth printing is on shelves today, but it sold out at the distributor before even arriving in stores, necessitating a fifth printing for the issue. The runaway science fiction hit by Brian K. Vaughan and Fiona Staples is the second new Image Comics series to receive a fifth printing of its first issue this year. The other is the horror noir series FATALE by Ed Brubaker and Sean Phillips.

In an interview with ICv2 at the time SAGA #1's fourth printing was announced, Image Publisher Eric Stephenson revealed that the issue was "getting to the 70,000 mark." Stephenson also cited strong sales of the title in the digital marketplace. SAGA, like most Image Comics books, is available same-day digitally on multiple platforms.

SAGA #1's fifth printing (APR128195) is scheduled to be in stores on June 13, the same day as SAGA #3's second printing (APR128087). SAGA #4 (APR120555) will be in stores on June 20.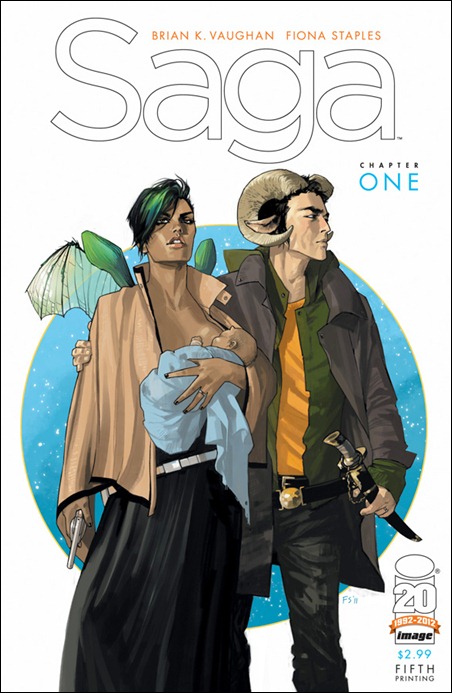 – The Comic Book Critic