GROUNDED! Your First Look at ROCKET RACCOON #1!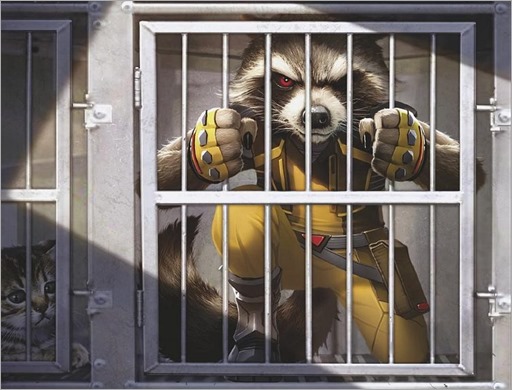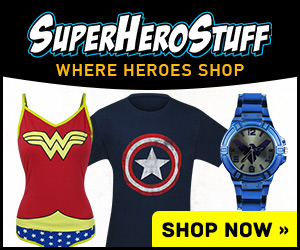 Here's your first look at Rocket Raccoon #1 by writer Matthew Rosenberg and artist Jorge Coelho, on sale December 28th, 2016 from Marvel Comics.
Press Release
This December, everyone's favorite space-faring rodent is getting GROUNDED!
Today, Marvel is pleased to present your new look inside ROCKET RACCOON #1 – the new series from rising comic stars Matthew Rosenberg (Kingpin, Secret Warriors) and Jorge Coelho (The Haunted Mansion)! Rocket has found himself stuck in the very LAST place he wants to be – the backwards, no-class, pit of a planet called Earth. It's where those dumb furry things people say Rocket looks like are from. He is NOT a raccoon! So help you if you call him a raccoon. One thing is clear, it doesn't matter who or what gets in his way, he's gotta get off this mudball, and he's gotta do it now! Easier said than done.
Be there when Rocket's quest to return to the stars begins on December 28th, in ROCKET RACCOON #1!
ROCKET RACCOON #1 (OCT160824)
Written by MATTHEW ROSENBERG
Art by JORGE COELHO
Cover by DAVID NAKAYAMA
Variant Covers by RAFAEL ALBUQUERQUE (OCT160825) and TOM ANGLEBERGER (OCT160826)
Action Figure Variant by JOHN TYLER CHRISTOPHER (OCT160828)
Hip-Hop Variant by MIKE DEODATO (OCT160827)
ICX Variant by WILL SLINEY (OCT160829)
FOC – 12/5/16, On-Sale – 12/28/16