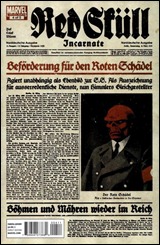 Writer: Greg Pak
Artist: Mirko Colak
Colorist: Matthew Wilson
Letterer: Clayton Cowles
Cover: David Aja
Editor: Alejandro Arbona, Tom Brevoort
Publisher: Marvel Comics
Cover Date: December 2011
Cover Price: $2.99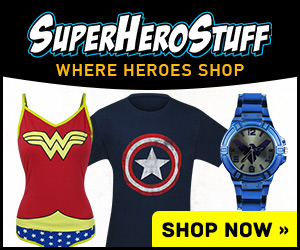 We've seen what adversity young Johann has had to face and the effect it has had on his psyche. Johann is looking out for nobody but himself and will do anything to further his own goals. Whether it means he'll randomly kill and innocent person on direct orders, or even one of his close associates; if it furthers his agenda, Johann will do so without hesitation.
The young Red Skull joins the Sturmabteilung, but is frustrated with their lack of power. Power is the one thing Johann is striving towards – regardless of how he accumulates it. He then tries to join the SS, but quickly learns that he's still too young to join them.
Greg Pak has created a setting of historical fiction that allows the reader to become immersed in a story that involves enough realism as to pull them into the story. It doesn't feel as though the account is about a comic book character. The social setting and the human condition, in this case an evil one, allows the reader to think of the characters as real people.
Mirko Colak also does a wonderful job illustrating the book. His layouts and facial expressions do a great job of conveying the story, emotions, and tensions between the words. David Aja continues to do an outstanding job at setting the feel for each issue with his amazing covers.
Red Skull: Incarnate is a series that has "required reading" all over it. It's just not just a story about how the Red Skull rose to power, but one of the human condition and how society can have a huge impact to change people. It's masterfully put together by Greg Pak and Mirko Colak and you're doing yourself a disservice by not reading this series. Red Skull: Incarnate is easily one of the best stories of 2011.
– The Comic Book Critic
Comic Book Critic Rating: 9.5