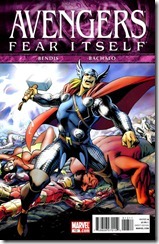 Writer: Brian Michael Bendis
Penciler: Chris Bachalo
Inker: Townsend, Mendoza, Vey, Faucher
Colorist: Chris Bachalo
Letters: Clayton Cowles
Editor: Lauren Sankovitch, Tom Brevoort
Cover: Alan Davis, Mark Farmer, Javier Rodriguez
Publisher: Marvel Comics
Cover Date: July 2011
Cover Price: $3.99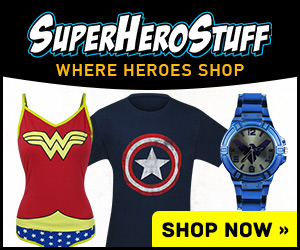 Avengers #13 is a stark departure from the previous few issues, both in appearances and content. Chris Bachalo lays out most of the issue in a 12 panel 3×4 grid; each panel represents a one-on-one with an Avenger and a single camera. The decision to make these recordings was Tony Stark's idea and not everyone was keen on talking about their role as an Avenger, especially Wolverine. The recordings are a mix of past, present, and future interviews and give us a glimpse of what is going to happen as Fear Itself plays out.
The story revolves around a few plotlines since this is a Fear Itself tie-in; the major storyline being about Sin's Blitzkrieg on the USA and the rebuilding of Asgard under the direction of Tony Stark. There is also some drama going on inside the Avengers camp when Spider-Woman and Hawkeye seem to be awkwardly attracted to each other, despite protests from Ms. Marvel. This leads to some very funny moments on the one-on-ones later on.
Although most of the issue centers around static images, the range of dialogue, from serious to hilarious, from Brian Michael Bendis is right on the money. Chris Bachalo does a great job at generating interest by keeping the dynamic energy of the story flowing throughout the book. Just as we get used to seeing the 3×4 layout, Bachalo throws out a very detailed wide shot that just looks amazing. Whether it's a crumbling Asgard or an attack on the USA, the detailed work looks great.
This was a fun book to read and it contains it's fair share of laughs and awkward moments. The facial expressions fit in so perfectly with the dialog. After the events of the previous storyline, this is a very welcomed and refreshing story.
– The Comic Book Critic
Comic Book Critic Rating: 8.0