Redlands #1 Preview (Image)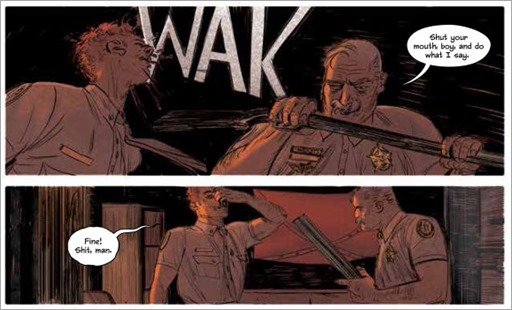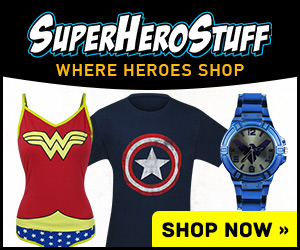 Here's a short preview of Redlands #1, a brand new horror series by creators Jordie Bellaire and Vanesa R. Del Rey, on sale August 9th, 2017 from Image Comics.
REDLANDS #1
Story / Creator: Jordie Bellaire, Vanesa R. Del Rey
Art / Cover: Vanesa R. Del Rey
Colors: Jordie Bellaire
Lettering: Clayton Cowles
A brand-new horror book from the minds of Eisner Award-winner JORDIE BELLAIRE (PRETTY DEADLY, Vision, Batman) and critically acclaimed artist VANESA R. DEL REY (ZERO, Scarlet Witch, Constantine) brings you to the sleepy, sunny town of Redlands, Florida. The police are failing to maintain control of their old-fashioned town, and a coven of killer witches plan to take everything from them. This summer, hide your bibles.
Select praise for REDLANDS:
"With Redlands, Bellaire and Del Rey have crafted something truly special (and terrifying). Redlands does southern gothic horror mercilessly well, but it does so by re-imagining elements of the genre ways that are fresh, modern, and deeply haunting. Bellaire's writing blends folklore with a contemporary urgency and Del Rey's art is beautifully, frighteningly immersive. A stunning debut." —Scott Snyder
"A chilling, vibrant, angry debut comic from some of the best creators working in comics today. These pages burn with brilliant art and perfectly rendered characters. Witches and Florida are the peanut butter and chocolate that have been missing from comics (and my life). If you're looking for a horror book that will grab you from page one and won't let go, if you're looking for a comic oozing with topical, all-too-real nightmares, or if you're just looking for a rippin' yarn—pre-order Redlands at your local comic shop today." —Robbie Thompson, Silk, Doctor Strange Sorcerers Supreme, Supernatural the TV series
"Redlands, a comic made by the best people who make comics, is a primal scream into the rotting face of our era. Read this beautiful, compelling, epic work, join in the chorus of this scream, and you will see that in the worst of times, our greatest witches do come true." —Tom King, Vision, Sheriff of Babylon, Batman
"Nice f*cking job." —Warren Ellis, Injection, Trees, Planetary
U.S. Cover Price: $3.99
Published: August 9, 2017
Diamond ID: JUN170621