QUANTUM AND WOODY #2
Gets Caught by the Fuzz!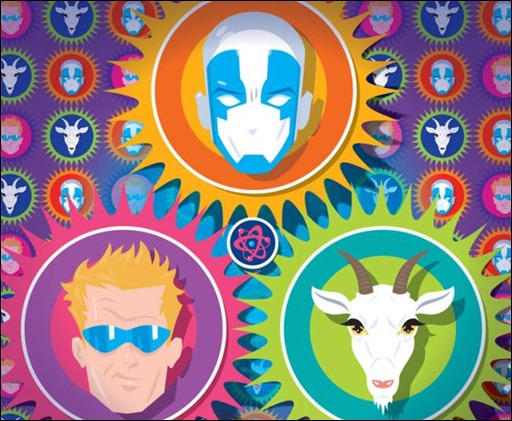 Here is a preview of Quantum and Woody #2 by James Asmus & Tom Fowler from Valiant Comics – on sale August 2nd, 2013.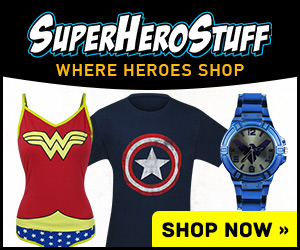 Although the first issue of the series doesn't arrive in stores until July 10th, you can check out the preview of Quantum and Woody #1 we posted last month.
Press Release
Valiant is proud to present an advance preview of Quantum and Woody #2 by award-winning writer James Asmus (Thief of Thieves, Gambit) and acclaimed artist Tom Fowler (Venom, Hulk: Season One)! Brace yourself – the summer's most anticipated origin story is at large and on the run this August!
Eric and Woody Henderson have accidentally blown up their father's life's work – and themselves along with it! Now, as their bizarre new superpowers begin to manifest, will they be able to outmaneuver the squad of trigger-happy cops that think Eric and Woody are to blame for their dad's murder? Plus! The mysterious cabal targeting our heroes only gets creepier. Seriously, it's like an iceberg of creepy. Only 10 percent is showing! And Quantum and Woody are about to crash right the %$!@ into it!
The rise of the world's worst superhero team begins on July 10th in Quantum and Woody #1 – then be back in 30 for the next shocking, stun-gunning, gauntlet-colliding chapter of their all-new adventures on August 7th in Quantum and Woody #2!
QUANTUM AND WOODY #2
Written by JAMES ASMUS
Art by TOM FOWLER
Cover by RYAN SOOK (JUN131320)
Variant Cover by TOM FOWLER (JUN131321)
Variant Cover by RIAN HUGHES (JUN131322)
$3.99/T+/32 pgs.
ON SALE 8/7/13 (FOC – 7/15/13)
– The Comic Book Critic