Zombie Tramp #1 Preview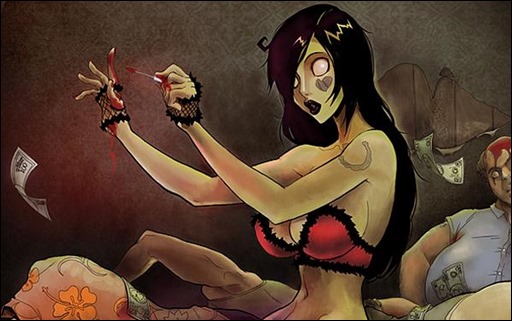 Here's a short preview of Zombie Tramp #1 by Dan Mendoza, Jason Martin, and TMChu, courtesy of Action Lab Entertainment – on sale in July 2014.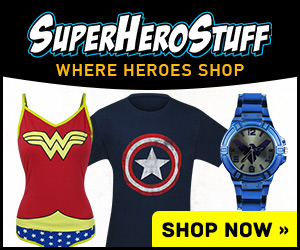 ZOMBIE TRAMP VOL 3 #1 (Ongoing)
Writer(s): Dan Mendoza, Jason Martin
Artist Name(s): TMChu
Cover Artist(s): TMChu, Jerry Gaylord, Josh Howard, Jamal Igle
The series relaunch previewed with a Free Comic Book Day issue continues here. Join creator Dan Mendoza for the all new adventures of the cult hit series featuring his undead anti-hero, Zombie Tramp, now brought to life by the amazing talents of new superstar artist TMChu. It's kinky supernatural fun as Zombie Tramp hits the road, starting in… sin city of course!
Special Notes: Also available in 3 cover variants; risqué, Josh Howard (Dead@17), and Jerry Gaylord (Fanboys vs. Zombies) and a special retailer exclusive Jamal Igle (Molly Danger, Supergirl) cover.
32pgs./Mature Readers/ FC $3.99/ $4.99 Variants
Diamond order codes: MAY14 0974, MAY14 0975 (risque), MAY14 0976 (Gaylord variant), MAY14 0977 (Howard virgin variant)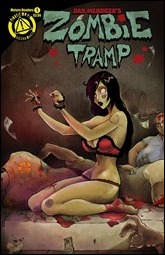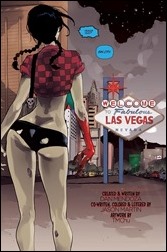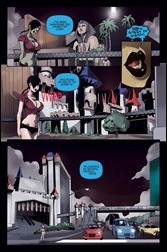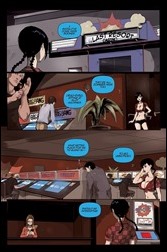 – The Comic Book Critic