Valiant Preview: X-O MANOWAR #3
Here is a a full 7 page preview of X-O Manowar #3 courtesy of Valiant Comics. So far this series has been very good and this issue doesn't look like it will disappoint.
Press release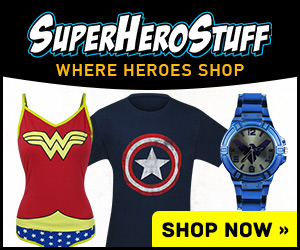 Valiant Entertainment is proud to present an advance preview of X-O Manowar #3 – the next issue of the critically acclaimed series by New York Times bestselling writer Robert Venditti and Eisner-Award winning artist Cary Nord! It's a pivotal turning point for the smash hit series of the summer when Aric of Dacia heads the call to arms and embraces his destiny as the unstoppable X-O Manowar this July 18th!
With the enormous power of the Manowar armor now in his possession, all that stands between Aric and freedom is a legion of alien soldiers. When he at last comes face to face with Commander Trill — the alien responsible for his capture — the armor reveals its potential in a new and electrifying way. Can Aric lead his band of fellow prisoners off the Vine colony ship and back to Earth, or will their revolt be put down? Who will live and who will die?
On July 18, the stars will run red when X-O Manowar is finally unleashed on the Valiant Universe! The epic conclusion to the action-packed origin story of the year starts here, only in X-O Manowar #3!
Find out now why this is the book Comics Bulletin calls "blisteringly entertaining" and a "really fun, sharp, swift comic." And discover where the saga of Aric of Dacia began in the X-O Manowar #1 Third Printing Sketch Cover – in stores the same day!
X-O MANOWAR #1 THIRD PRINTING SKETCH COVER
ON SALE JULY 18th!
Written by ROBERT VENDITTI
Art & Cover by CARY NORD (MAY128107)
$3.99/Rated T+/40 pgs.
X-O MANOWAR #3
ON SALE JULY 18th!
Written by ROBERT VENDITTI
Art by CARY NORD
Cover by JELENA KEVIC-DJURDEJEVIC (MAY121315)
Variant Cover by MICO SUAYAN (MAY121316)
$3.99/Rated T+/32 pgs.
– The Comic Book Critic