Preview of Undertow #1 (Image)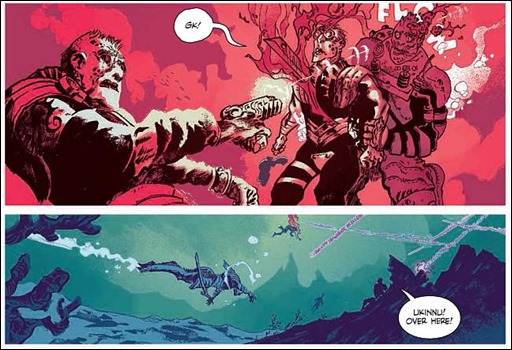 Here's a six page preview of Undertow #1 by writer Steve Orlando and artist Artyom Trakhanov, courtesy of Image Comics – on sale February 19th, 2014.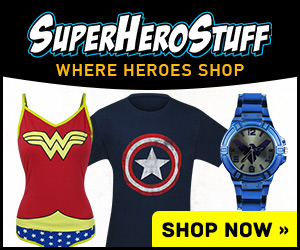 UNDERTOW #1
story STEVE ORLANDO
art / cover ARTYOM TRAKHANOV
FEBRUARY 19 / 32 PAGES / FC / M / $2.99
Atlantis is the world superpower, and Redum Anshargal is its worst enemy. If you want to break free of the system, he can offer you a place at his side, exploring the wild surface world in his watertight city barge The Deliverer. He and his hostage-protege Ukinnu Alal hunt the Amphibian, a legend that could be the key to an air-breathing life on land. But as they become the hunted, can Anshargal's team survive long enough to turn the tables on the godlike beast they set out for?
A brand new pulp monster adventure with Ray Harryhausen at its heart and a look at Atlantis like never before from the up-and-coming team of writer STEVE ORLANDO (Mystery in Space) and artist ARTYOM TRAKHANOV.
– The Comic Book Critic