This Damned Band #1 Preview
(Dark Horse)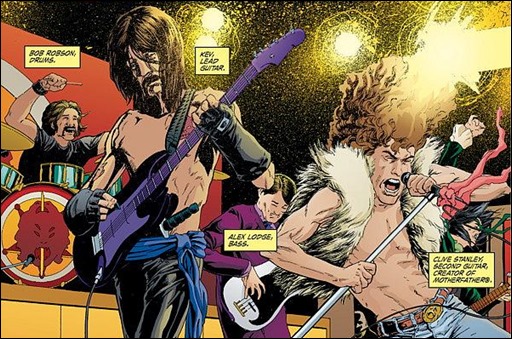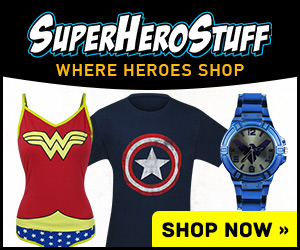 Here's a six page preview of This Damned Band #1, a miniseries by writer Paul Cornell and artist Tony Parker, on sale August 5th, 2015 from Dark Horse.
THIS DAMNED BAND #1
Writer: Paul Cornell
Artist: Tony Parker
Colorist: Lovern Kindzierski
Cover Artist: Tony Parker
Spinal Tap Meets Ghostbusters
1974: the world's most famous rock band thought they were "worshiping Satan," only to find they were actually . . . worshiping Satan.
From Paul Cornell (Wolverine, Action Comics) and Tony Parker (Mass Effect: Foundation) comes a darkly hilarious adventure of black magic and classic rock!
* A hilarious documentary-style thrill ride of black magic and rock music!
"Paul Cornell's ability to introduce us to a character at the beginning of an episode and have us crying for them at the end—for whatever reason—is, in my opinion, unmatched."—Doctor Who TV
Genre: Humor, Horror
Publication Date: August 05, 2015
Format: FC, 32 pages; Miniseries
Price: $3.99
UPC: 7 61568 25799 1 00111