The Paybacks #2 Preview
(Dark Horse)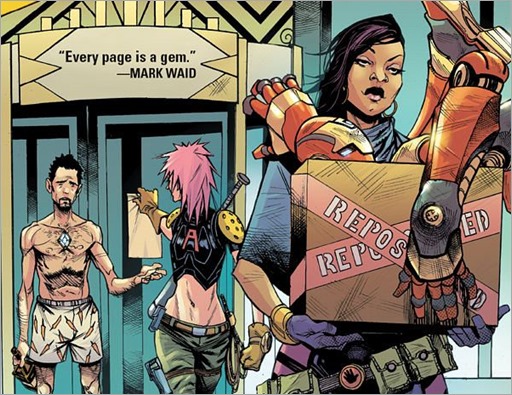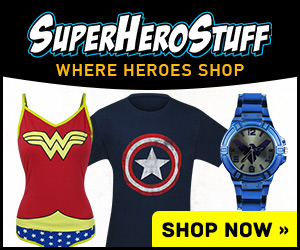 Here's a short preview of The Paybacks #2 by writers Donny Cates & Eliot Rahal and artist Geoff Shaw, on sale October 21st, 2015 from Dark Horse.
THE PAYBACKS #2
Writer: Donny Cates, Eliot Rahal
Artist: Geoff Shaw
Colorist: Lauren Affe
Cover Artist: Geoff Shaw
When the world's greatest superhero team, the Command, defaults on their loans, their secret underwater base becomes the property of the Paybacks! It's Night Knight's first mission with the superhero repo squad, and the foreclosure goes smoothly . . . until it really, really doesn't. I mean, High Guard can see through walls, you know? How do you sneak past that?
* A superhero comedy for the debt-ridden generation!
"I think my favorite thing about the book is that Night Knight doesn't ride the unicorn. Like, I think that is genius."—Gerard Way
Genre: Humor, Superhero
Publication Date: October 21, 2015
Format: FC, 32 pages; Ongoing
Price: $3.99
UPC: 7 61568 26259 9 00211