The Paybacks #1 Preview
(Dark Horse)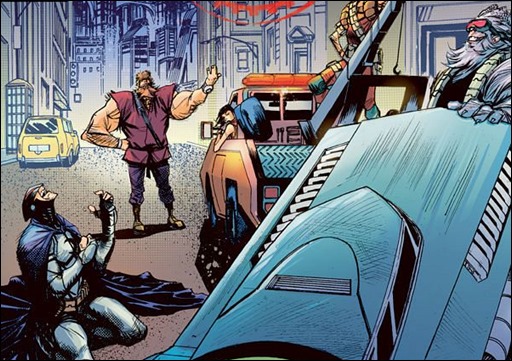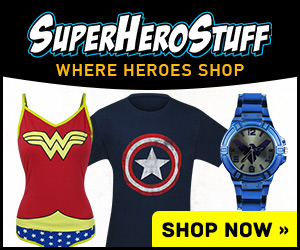 Here's a 6 page preview of The Paybacks #1 by writers Donny Cates & Eliot Rahal and artist Geoff Shaw, on sale September 16th, 2015 from Dark Horse.
THE PAYBACKS #1
Writer: Donny Cates, Eliot Rahal
Artist: Geoff Shaw
Colorist: Lauren Affe
REPO SUPERMEN!
Heroism doesn't come cheap, so when superheroes borrow money to finance their genetic enhancements or crime-fighting supercomputers, their debts make student loans look like IOUs! Enter the Paybacks, a repo squad composed of bankrupt former heroes here to foreclose on everybody's secret lairs! From the team that delivered the acclaimed Buzzkill!
* Being a superhero has a price. Meet the team that collects it.
* A superhero comedy for the debt-ridden generation!
* Unicorn!
"I think my favorite thing about the book is that Night Knight doesn't ride the unicorn. Like, I think that is genius."—Gerard Way
Genre: Humor, Superhero
Publication Date: September 16, 2015
Format: FC, 32 pages; Ongoing
Price: $3.99
UPC: 7 61568 26259 9 00111