THANOS #1 Brings the Mad Titan to Marvel NOW!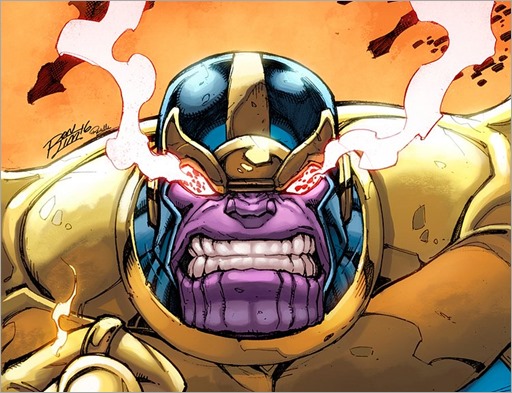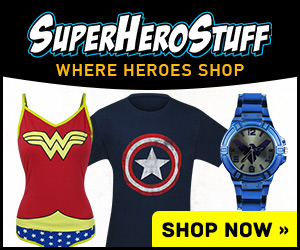 Here's a 4 page first look at Thanos #1 by writer Jeff Lemire and artist Mike Deodato, on sale November 16th, 2016 from Marvel Comics.
Press Release
He is the greatest evil the universe has ever known. An unstoppable force whose name is whispered in hushed tones across the galaxy. Feared from one end of the cosmos to the other, he's returned to take back what is rightfully his!
Today, Marvel is pleased to present your first look inside THANOS #1 – the new ongoing series from all-star creators Jeff Lemire (Moon Knight, Death of X) and Mike Deodato (Avengers, Invincible Iron Man)! Venture into the dark depths of one of Marvel's most vile villains as he enacts vengeance on all who would stand in his way. In his absence, Thanos' grip on the cosmos has loosened. As he returns to the stars to terrorize the galaxy once more, reborn and reinvigorated – are there any that can stop him? Many will try, including members of his own family – Thane, Starfox and many others. Will they succeed where others have failed?
This November, it's good to be bad. Be there when unspeakable evil comes to comic shops on November 16th in THANOS #1!
THANOS #1 (SEP160912)
Written by JEFF LEMIRE
Art & Cover by MIKE DEODATO
Variant Covers by RON LIM (SEP160913) and JEFF DEKAL (SEP160914)
Toy Variant by ALEX KROPINAK (SEP160915)
Hip-Hop Variant by MIKE DEL MUNDO (SEP160916)
FOC – 10/24/16, On-Sale – 11/16/16