The Steam Man #4 Preview (Dark Horse)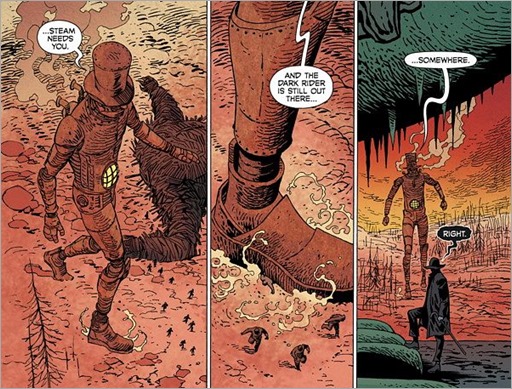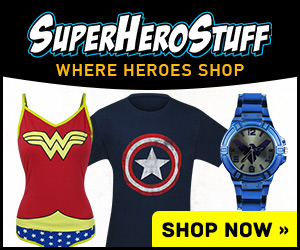 Here's a 6 page preview of The Steam Man #4, a sci-fi adventure by writers Mark Alan Miller & Joe R. Lansdale and artist Piotr Kowalski, on sale January 20th, 2016 from Dark Horse.
THE STEAM MAN #4
Writer: Mark Alan Miller, Joe R. Lansdale
Artist: Piotr Kowalski
Colorist: Kelly Fitzpatrick
Cover Artist: Piotr Kowalski
The battle between the Steam Man and the Dark Rider approaches its devastating climax! Swarmed by vicious Morlocks, the crew of the Steam Man must engage in brutal hand-to-hand combat, but their wiles and wits may not be up to the task of defeating the Dark Rider's rabid thralls!
* Cowritten by Joe R. Lansdale (Cold in July) and beautifully illustrated by Piotr Kowalski (Sex).
"A crazy Wild West premise with some beautiful art."—Bloody Disgusting
Genre: Action/Adventure, Science-Fiction
Publication Date: January 20, 2016
Format: FC, 32 pages; Miniseries
Price: $3.99
UPC: 7 61568 27825 5 00411