The Steam Man #3 Preview
(Dark Horse)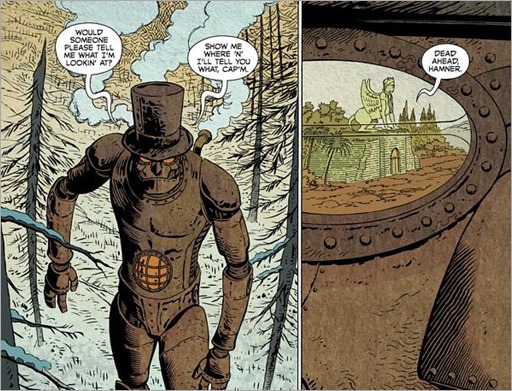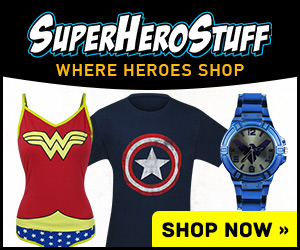 Here's a 6 page preview of The Steam Man #3 by writers Mark Alan Miller & Joe R. Lansdale and artist Piotr Kowalski, on sale December 16th, 2016 from Dark Horse.
THE STEAM MAN #3
Writer: Mark Alan Miller, Joe R. Lansdale
Artist: Piotr Kowalski
Colorist: Kelly Fitzpatrick
Cover Artist: Piotr Kowalski
As the stranded monster hunters attempt to rehabilitate their crippled Steam Man, the Dark Rider makes ready his own war machine! Now, as the shadow of death looms overhead, can the intrepid crew raise the steam-powered titan in time to prevent untold destruction?
* Cowritten by Joe R. Lansdale (Cold in July) and beautifully illustrated by Piotr Kowalski (Sex).
"A crazy Wild West premise with some beautiful art."—Bloody Disgusting
Genre: Action/Adventure, Science-Fiction
Publication Date: December 16, 2015
Format: FC, 32 pages; Miniseries
Price: $3.99
UPC: 7 61568 27825 5 00311