SHADOWMAN #3 Explores the
Depths of DEADSIDE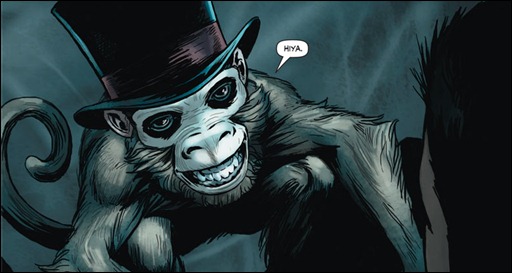 Here we have a 6 page preview of Shadowman #3, by Justin Jordan & Patrick Zircher, from Valiant Comics on sale January 9th, 2013. Jordan & Zircher's collaboration on Shadowman has been fantastic so far and this one looks to be just as good.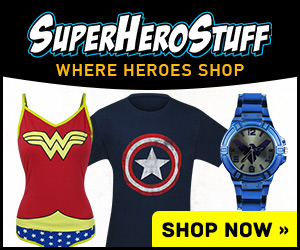 Press Release
Valiant is proud to present an advance preview of Shadowman #3 by acclaimed creators Justin Jordan (The Legacy of Luther Strode) and Patrick Zircher (Captain America, Hulk)! Shadowman's first clash with the minions of Master Darque is about to cross the border between worlds and spill into the terrifying way station between our reality and the next… Welcome to the uncanny dominion known as Deadside!
Trapped in the Deadside with no hope of rescue, Jack Boniface is on the run from the otherworldly horrors that dwell there. Meanwhile, his new friends and allies are at the mercy of Mr. Twist, whose plan to restore Master Darque is very nearly complete. But Jack is about to find help from some very strange and very unexpected sources… Could a light from Jack's past could still be shining in the depths of the Deadside's darkness?
On January 9th, the true scope of Shadowman's role in the Valiant Universe will stand revealed as Jack Boniface confronts the source of the unassailable evil that plagues his city, only in Shadowman #3 – in stores the same day as the Shadowman #1 Zircher Second Printing Sketch Variant! Find out here why Shadowman is the sold-out series that Fangoria calls "a fantastic continuation of an already strong superhero legacy."
SHADOWMAN #3 – ON SALE JANUARY 9th!
Written by JUSTIN JORDAN & PATRICK ZIRCHER
Art & Cover by PATRICK ZIRCHER (NOV121340)
Variant Cover by DAVE JOHNSON (NOV121341)
$3.99/T+/32 pgs.
SHADOWMAN #1 ZIRCHER SECOND PRINTING SKETCH VARIANT – ON SALE JANUARY 9th!
Written by JUSTIN JORDAN & PATRICK ZIRCHER
Art & Cover by PATRICK ZIRCHER (OCT128368)
$3.99/T+/32 pgs.
– The Comic Book Critic