Semiautomagic TPB Preview
(Dark Horse)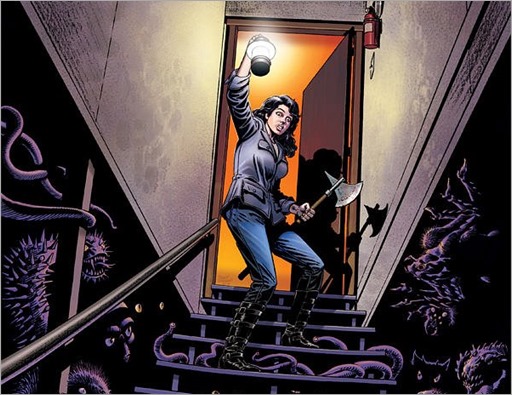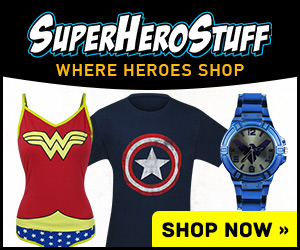 Here's a preview of Semiautomagic, a TPB collecting two complete story arcs of the fantasy horror story by writer Alex de Campi and artist Jerry Ordway, on sale June 29th, 2016 from Dark Horse.
SEMIAUTOMAGIC TPB
Writer: Alex de Campi
Artist: Jerry Ordway
Colorist: Marissa Louise
Cover Artist: Jerry Ordway
Professor Alice Creed doesn't have tenure. And she never will, as long as she keeps ditching her lectures to kill monsters. But when a dark force from between universes begins seducing young souls through an innocent computer game, she packs her occult relics, holy water, and iPad to kick eldritch ass!
* Collecting two complete arcs from Dark Horse Presents!
* A modern monster slayer from Alex de Campi and Jerry Ordway!
Genre: Action/Adventure, Fantasy, Horror
Publication Date: June 29, 2016
Format: FC, 104 pages; TPB, 7" x 10"
Price: $12.99
Age range: 16
ISBN-10: 1-50670-001-2
ISBN-13: 978-1-50670-001-4