Power Cubed #1 Preview
(Dark Horse)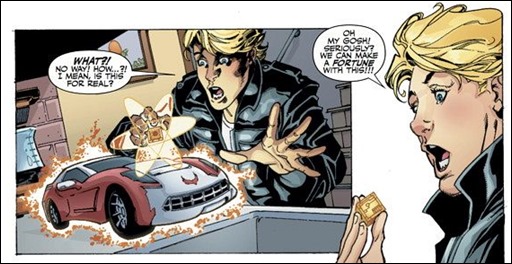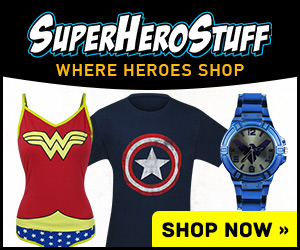 Here's a 4 page preview of Power Cubed #1 by writer & artist Aaron Lopresti, on sale September 23rd, 2015 from Dark Horse.
POWER CUBED #1
Writer: Aaron Lopresti
Artist: Aaron Lopresti
Cover Artist: Aaron Lopresti
GREAT POWER . . . CUBED
What if you had a piece of technology that created anything you could possibly want, and all you had to do was imagine it? What would you wish for? For Kenny Logan, his first wish is to survive his eighteenth birthday! His unique matter-reinterpreting device has attracted the attention of a bumbling Nazi scientist with plans for world domination and an elite government agent who is hell bent on acquiring the device to stop an alien invasion at any cost. Aaron Lopresti delivers a comical coming-of-age tale in a fantastic sci-fi universe!
* A weird and wonderful adventure from the mind of Aaron Lopresti (Planet Hulk, Wonder Woman, Justice League International, Detective Comics).
"Technology, sci-fi, and Nazi scientists—yep, it's going to be quite a ride."—Bleeding Cool
Genre: Humor, Science-Fiction
Publication Date: September 23, 2015
Format: FC, 32 pages; Miniseries
Price: $3.99
UPC: 7 61568 24358 1 00111