Plantetoid #1 by Ken Garing Arrives in June from Image!
This June, Image Comics will publish the science fiction mini series Planetoid by writer and artist Ken Garing. Originally available exclusively as a digital comic on Graphicly, Planetoid will now see print as a five issue series from Image.
Here is a three page preview of Planetoid #1 courtesy of Image Comics.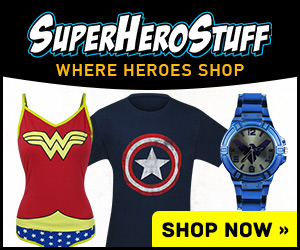 Silas, an ex-soldier turned space pirate, finds himself stranded on a mysterious planet in alien territory. As he explores the long-abandoned industrial ruins of the planet's surface he will have to fend off rogue mechanical creatures, roving cyborg militias, and a hostile alien military with a bounty on his head. Silas will have to rely on resourcefulness and bare-bones survival tactics in order to stay alive and ultimately unlock the secrets of a planet where survival is a luxury and escape an impossibility.
– The Comic Book Critic