DEMONIC POSSESSION TAKES HOLD IN OUTCAST BY KIRKMAN & AZACETA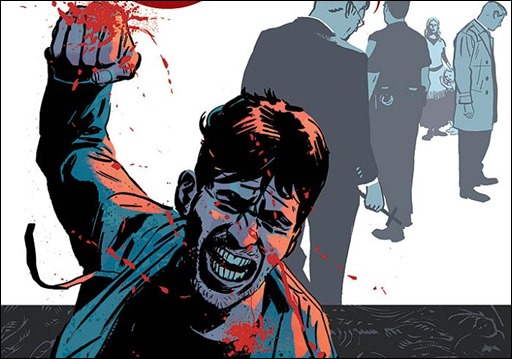 Collection of new series written by THE WALKING DEAD creator
out in January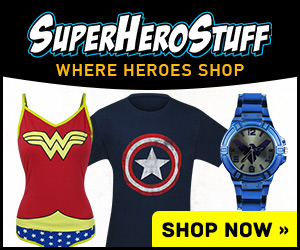 Outcast by Kirkman & Azaceta Volume 1 collects the first six issues of the Robert Kirkman & Paul Azaceta supernatural suspense thriller into one full color paperback for the first time. Outcast is currently being filmed by Cinemax with Kirkman writing the pilot script as well as picking up duties as Executive Producer.
Here's a six page preview of Outcast by Kirkman & Azaceta Volume 1 by writer Robert Kirkman and artist Paul Azaceta, on sale January 28th, 2015 from Image Comics.
Press Release
Robert Kirkman, creator of worldwide entertainment phenomenon THE WALKING DEAD, teams up with Paul Azaceta for OUTCAST, the first new series written by Kirkman himself in three years and since the premiere of the AMC adaptation of THE WALKING DEAD, which went on to become cable's most successful and most-watched television show. The Image Comics/Skybound series' first volume will be in stores on January 28.
The television adaptation of OUTCAST is currently being shot for Cinemax starring Patrick Fugit as Kyle Barnes and Philip Glenister as Reverend Anderson. Kirkman with serve as creator and executive producer and penned the pilot script.
OUTCAST BY KIRKMAN & AZACETA introduces Kyle Barnes, his tragic past, and his unusual gift. Kirkman and Azaceta zero-in on dark forces in this all-new suspenseful series. Since he was a child, Kyle has witnessed his loved ones become possessed by demons, and it has caused his life to fall apart. He wants to be believed. And he wants answers. But when he goes searching for them, what he uncovers just might bring about the end of the world.
OUTCAST BY KIRMAN & AZACETA blends the supernatural with a realistic setting and follows a complicated and tormented protagonist, characteristics of Kirkman's storytelling that earned him early praise and success with THE WALKING DEAD. Azaceta builds the dread-inducing suspense with haunting, eerie art that unites intimacy of setting with the terror of the unknown. Demons are here, demons are real, and Kyle Barnes is at the center of it all.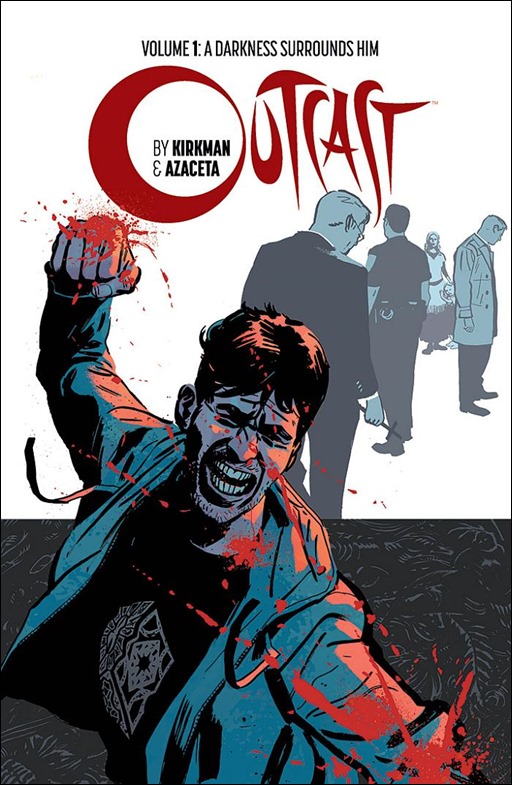 OUTCAST BY KIRKMAN & AZACETA VOLUME 1
by Robert Kirkman and Paul Azaceta
(colors by Elizabeth Breitweiser)
ISBN 978-1-63215-053-0
Diamond Comic order code
pages, paperback, full color
$9.99
Collects OUTCAST #1-6
In comic book stores January 28, bookstores February 11
Retailers, librarians, and reviewers may request a PDF galley from Jennifer de Guzman, Director of Trade Book Sales, [email protected]
Read more:
Praise for OUTCAST BY KIRKMAN & AZACETA
"Kirkman knows horror." –Darren Orf, Paste Magazine
"Whether you're a fan of things that go bump in the night or just someone who likes good comics, you can't do much better than Outcast. Kirkman and Azaceta prove a dynamic and disturbing pairing, crafting a riveting story that's sure to possess your very soul." –Jeff Lake, IGN
"Azaceta really capitalizes on the humanity of Kirkman's story, making it relatable and almost matter of fact. This is not a world of superheroes or even really the supernatural, this is the real world. The hard, unromantic real world, full of regular looking people with (mostly) regular problems. For a precious few, like Kyle, all is not entirely what it seems, and his knowledge of what others cannot see has run his life quite literally and desperately into the ground. Azaceta captures that desperation with absolute perfection." –Kelly Thompson, Comic Book Resources
"You'll feel a slight knot in the pit of your stomach even though there isn't anything overly gratuitous about this book. That just shows that they know what they're doing." –Chris Guerrero, Comic Vine
"The dramatic and creepy tone of this story accompanied with the captivating dialogue make it a must read and one that I can see becoming a real sensation. Highly recommended." –John McCubbin, Unleash the Fanboy
– The Comic Book Critic