Princeless Volume 2 #1 Now Available
for Pre-Order from Diamond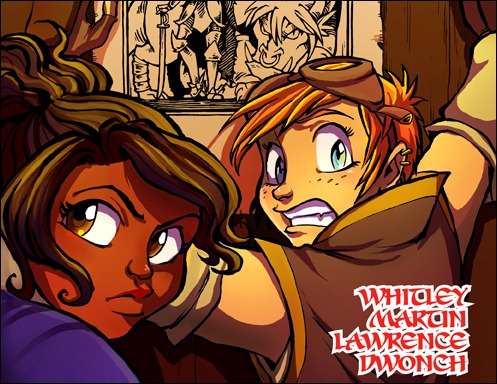 The long awaited continuation of the Princeless series is finally available for pre-order from Diamond.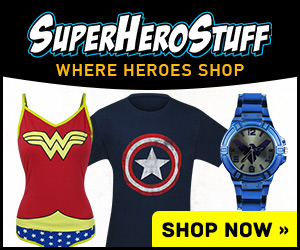 Princeless Volume 2, written by Jeremy Whitley & illustrated by Emily C. Martin, follows the adventures of Princess Adrienne on her quest to save her sisters. Princeless Volume 1 was nominated for two Eisner Awards and won three Glyph Awards!
I had the great opportunity to review the first volume and gave it a solid 9.5/10 – making it one of my favorites series of last year. Jeremy Whitley crafts a smart, witty, and entertaining story that leaves you wanting more at the end of each issue. The only bad thing about the first series was that it came to an end.
Now we have Volume 2 to look forward to! If this doesn't win him an Eisner, I'm throwing away my membership card! (I don't actually have a membership card, but if one existed, I would do it!)
Here is the review of Princeless Volume 1 #1-4. You'll find a 5 page preview of Princeless Volume 2 #1 below the press release.
Press release
Action Lab Entertainment is proud to present the return of 2012 Glyph Winner for Best Heroine, Princess Adrienne! Last year's breakout all-ages hit, Princeless is finally making its way back into your comic shops and this time it's bringing more action, more adventure, and a rogue's gallery of deadly bounty hunters with their sights set on Adrienne and her new friend Bedelia!
Having saved herself from her own tower, Adrienne is now out to save her sisters, starting with her sister Angelica, the most beautiful girl in the whole kingdom. However, Adrienne is about to learn that rescuing princesses is not as easy as she's always believed and that not everybody has the same ideas about what it means to be saved as she does!
Princeless Volume 1 was nominated for two Eisner awards including "Best Series for Ages 8-12" and "Best Single Issue". It also won the Glyph Awards for "Best Heroine", :"Best Writer" and "Best Story". It has been nominated for a number of other awards and is one of the best reviewed books of 2011-2012.
Join Writer Jeremy Whitley and Illustrator Emily C. Martin for a second wild ride with the princess who saved herself and pre-order "Princeless Volume 2, Issue 1" from Diamond today! Order code: STK522144
– The Comic Book Critic