Your First Look at CASTLE: RICHARD CASTLE'S STORM SEASON!
Here is a 4 page preview of Castle: Richard Castle's Storm Season HC by writers Brian Michael Bendis, Kelly Sue DeConnick, and red-hot artist Emanuela Lupacchino from Marvel Comics!
Press release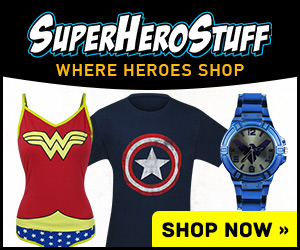 Marvel is proud to present your first look at Castle: Richard Castle's Storm Season, an all-new hardcover graphic novel inspired by the popular "Castle" television series, and based on the best-selling novel by Richard Castle!
In this "adaptation" of Derrick Storm's second novel, the private investigator is hired to find a missing a woman—but what should have been a routine mission quickly spirals out of control when Storm overhears the woman's terrifying scream on the wire. Plagued by the victim's helpless cry, Storm—despite an ominous warning—investigates. Soon, he'll discover an international conspiracy reaching further than he ever imagined—and perhaps the truth about Clara Strike, a CIA agent the world thinks is dead!
The blockbuster writing duo of Brian Michael Bendis and Kelly Sue DeConnick reunite for their second Castle story along with red-hot artist Emanuela Lupacchino in Castle: Richard Castle's Storm Season, on sale in comic shops, the Marvel Comics app, iBookstore, Nook Bookstore and everywhere books are sold on October 15th, 2012.
CASTLE: RICHARD CASTLE'S STORM SEASON PREMIERE HC (JUL120637)
Written by BRIAN MICHAEL BENDIS & KELLY SUE DECONNICK
Art by EMANUELA LUPACCHINO
Cover by DUSTIN WEAVER
Rated T+…$19.99
– The Comic Book Critic