First Look: NINJAK #1
The New Ongoing Series by Kindt, Mann, and Guice Strikes in March!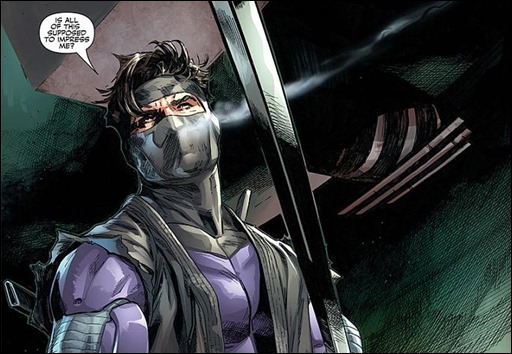 Every master spy… had to start somewhere. This March, the past and future of MI-6's deadliest operative collide in the pages of an all-new ongoing series from VALIANT NEXT!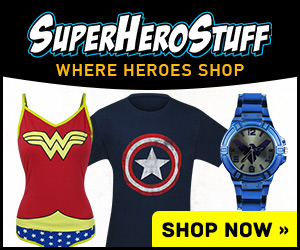 Here's your first look preview at some finished pages from the super-sized Ninjak #1 by writer Matt Kindt and artists Clay Mann & Butch Guice, on sale March 11th, 2015 from Valiant Comics.
Press Release
Valiant is proud to present an advance preview of NINJAK #1 – the FIRST ISSUE of the long-awaited VALIANT NEXT ongoing series by New York Times best-selling writer Matt Kindt (THE VALIANT, Mind MGMT), and superstar artists Clay Mann (Gambit) and Butch Guice (Captain America)! On March 11th, the search for the Shadow Seven starts here as Ninjak begins an international manhunt for the secretive figureheads behind the Webnet terror network…and unearths their classified connection to his own never-before-revealed origin and training!
Then: meet inexperienced MI-6 recruit Colin King on his first mission in the field as he learns the basics of spycraft and counterintelligence, and develops a volatile relationship with his first handler. Now: Colin King is Ninjak, the world's foremost intelligence operative, weapons expert, and master assassin. And he's hunting the Shadow Seven – a secret cabal of shinobi masters with mysterious ties to his training and tragic past.
Beginning with NINJAK #1, each 40-page issue of Ninjak's debut solo series begins with a full-length lead tale by Matt Kindt & Clay Mann, followed by a new chapter of Ninjak's never-before-told origin by Kindt & Butch Guice monthly! Featuring shelf covers by Lewis LaRosa (BLOODSHOT), Clay Mann (X-Men), Dave Johnson (100 Bullets), and Marguerite Sauvage (Sensation Comics), start reading here on March 11th as VALIANT NEXT unleashes an all-new introduction to the fearless life and times of the world's deadliest master spy, only in NINJAK #1!
Plus: don't miss each essential new series from VALIANT NEXT, beginning with THE VALIANT #1 (of 4) by superstar creators Jeff Lemire, Matt Kindt, and Paolo Rivera in December! Then, VALIANT NEXT continues with five blockbuster new series in 2015, starring Valiant's biggest, most-demanded heroes alongside all-new, never-before-seen characters:
•   IVAR, TIMEWALKER #1 by Fred Van Lente and Clayton Henry in January
•   DIVINITY #1 (of 4) by Matt Kindt and Trevor Hairsine in February
•   IMPERIUM #1 by Joshua Dysart and Doug Braithwaite in February
•   NINJAK #1 by Matt Kindt, Clay Mann and Butch Guice in March
•   BLOODSHOT REBORN #1 by Jeff Lemire and Mico Suayan in April
NINJAK #1 [VALIANT NEXT]
Written by MATT KINDT
Art by CLAY MANN with BUTCH GUICE
Cover A by LEWIS LAROSA
Cover B by CLAY MANN
Cover C by DAVE JOHNSON
Cover D by MARGUERITE SAUVAGE
Valiant Next Variant by TREVOR HAIRSINE & TOM MULLER
Character Design Variant by CLAY MANN
B&W Sketch Variant by LEWIS LAROSA
$3.99 | 40 pages. | T+ | On sale MARCH 11 (FOC – 2/16/15)
– The Comic Book Critic