Milk And Cheese: Dairy Products Gone Bad TPB Preview (Dark Horse)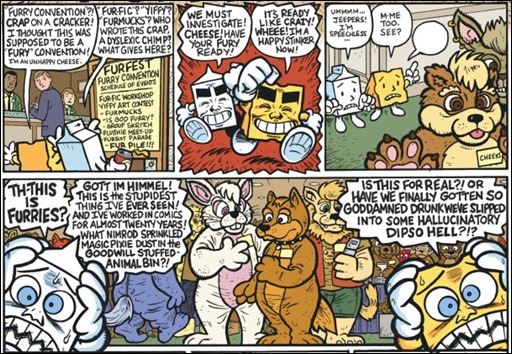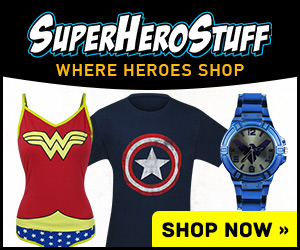 Here's a short preview of Milk And Cheese: Dairy Products Gone Bad TPB by creator Evan Dorkin, on sale May 2nd, 2018 from Dark Horse.
MILK AND CHEESE: DAIRY PRODUCTS GONE BAD TPB
Writer: Evan Dorkin
Artist: Evan Dorkin
Colorist: Sarah Dyer
A carton of hate. A wedge of spite. A comic book of idiotic genius. The Eisner Award-winning dairy duo returns in this trade paperback collecting every single stupid Milk and Cheese comic ever made from 1989 to 2010, along with a ton of supplemental awesomeness. This has everything you need! Don't judge it–love it! Or else!
* The complete Milk and Cheese comics in an affordable trade paperback!
* A comprehensive book, featuring the comics, the covers to the issues, pin-ups, even the art for the Milk and Cheese trading card set that came out in 1995, spread across two pages.
"Evans calcium-rich creations are guaranteed to spread lactose intolerance everywhere." – David Mazzucchelli (Asterios Polyp, Batman: Year One)
Genre: Humor
Publication Date: May 02, 2018
Format: FC, 240 pages; TPB, 7" x 10"
Price: $19.99
Age range: 14
ISBN-10: 1-50670-571-5
ISBN-13: 978-1-50670-571-2