Mickey Spillane's Mike Hammer #1 Preview (Titan)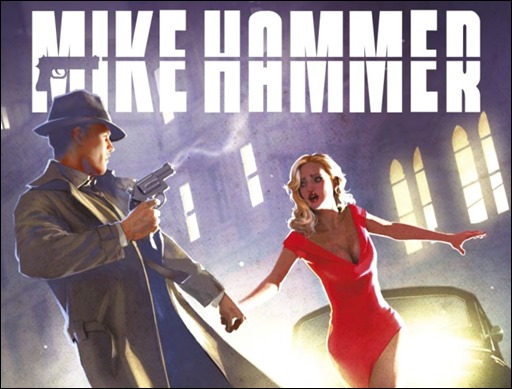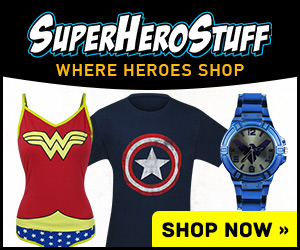 Here's a short preview of Mickey Spillane's Mike Hammer #1 by writer Max Allan Collins and artists Marcelo Salaza & Marcio Freire, on sale June 27th, 2018 from Hard Case Crime – an imprint of Titan Comics.
Press Release
To celebrate the centenary year of Mickey Spillane, next week (Wednesday 27 June), sees the release of Mickey Spillane's Mike Hammer – a brand-new Hard Case Crime comic book series, based on an all-new Mike Hammer story, developed from a never-before-seen 1950s screenplay by original creator Mickey Spillane, and written by Max Allan Collins (Road to Perdition, Quarry).
Following his debut novel, I, The Jury in 1947, Mickey Spillane became one of the best-selling novelists of all-time, with more than 225 million copies of his books sold internationally. Spillane is famed for creating Mike Hammer, one of the most famous of all fictional detectives, and even starred as Hammer in one of the many movies made from his books.
Mickey Spillane's Mike Hammer is part of Titan's wider year-long celebration of Spillane's work and legacy which includes the Titan Books publication of Killing Town, the very first Mike Hammer novel, begun by Spillane around 1945 and recently completed by Collins. Killing Town had been set aside by Spillane to write his and Hammer's famous 1947 debut, I, The Jury; and Hard Case Crime publication The Last Stand — Spillane's never-before-published final novel — was completed by Spillane just before his death in 2006.
Mickey Spillane's Mike Hammer #1 comic comes with a fantastic cover by artist Robert McGinnis – poster artist for classic James Bond movies and Breakfast at Tiffany's – and includes a fantastic serialized short prose story by Spillane!
MICKEY SPILLANE'S MIKE HAMMER #1
Story by Mickey Spillane and Max Allan Collins
Writer: Max Allan Collins
Artist: Marcelo Salaza, Marcio Freire
Cover A: Robert McGinnis
Cover B: Alex Ronald
Cover C: Mack Chater
When a chance encounter with a captivating femme fatale leads to a violent mob retaliation, hard-boiled detective Mike Hammer finds himself dodging both bullets and hard broads as he undertakes the most dangerous case of his career.
Publisher: Titan Comics
Imprint: Hard Case Crime
32pp, $3.99, On-sale June 27