Preview of Mars Attacks #1 From IDW!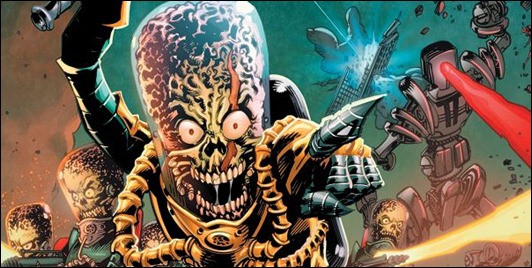 Here is a 7 page preview of Mars Attacks #1 written by John Layman and illustrated by John McCrea, courtesy of IDW Publishing.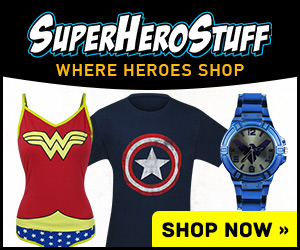 Mars Attacks #1
John Layman (w) • John McCrea (a) • Wally Wood & Bob Powell & Norman Saunders x55 (c)
The invasion begins! The first stories of an all-new MARS ATTACKS universe are here, bringing outrageous action and dark humor to the comics page. Eisner-winning writer John Layman (Chew) is joined by Eisner-winning artist John McCrea (Hitman) to sound the alarm. Beware! The Martians are coming!
FC • 32 pages • $3.99
*Variant Covers:
Variant John McCrea cover
55 different covers, each depicting one card from the original 1962 set! All 55 have a unique back cover, featuring the original card art that told the story!

Written by John Layman, co-creator of the Eisner-winning series Chew!

Art by John McCrea, Eisner-winner for Hitman!

Look for the trading card set from Topps in the trading card section of this issue of Previews!
– The Comic Book Critic