Livewire #1 Preview (Valiant)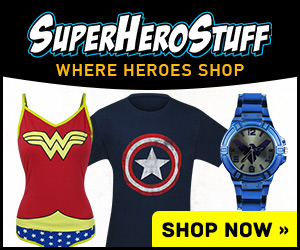 Here's a short preview of Livewire #1, an all-new ongoing series by writer Vita Ayala and artists Raul Allen & Patricia Martin, on sale December 19th, 2018 from Valiant Comics.
LIVEWIRE #1
Written by VITA AYALA
Art by RAÚL ALLÉN & PATRICIA MARTÍN
Letters by SAIDA TEMOFONTE
Cover A by ADAM POLLINA
Cover B by HARVEY TOLIBAO
B/W Variant Cover by ADAM POLLINA
Glass Variant Cover by DOUG BRAITHWAITE
Blank Cover Also Available
ALL-NEW ONGOING SERIES! FOR THE FIRST TIME, LIVEWIRE TAKES CENTER STAGE!
Accomplice. Mentor. Savior. And now, Enemy of the State. Seeking to protect other vulnerable super-powered psiots like herself, Livewire plunged the United States into a nationwide blackout with her technopathic abilities, causing untold devastation. After choosing the few over the many, she must now outrun the government she served – and those she once called allies. With the whole world hunting her, what kind of hero will Livewire be…or will she be one at all?
From rising star Vita Ayala (Supergirl) and astounding artists Raúl Allén and Patricia Martín (SECRET WEAPONS) comes an electrifying new series that will launch the Valiant Universe into a new age of champions!
$3.99 | 32 pgs. | T+ | On Sale DECEMBER 19th
---
First Look: LIVEWIRE #1 Glass Variant to Feature UV Ink!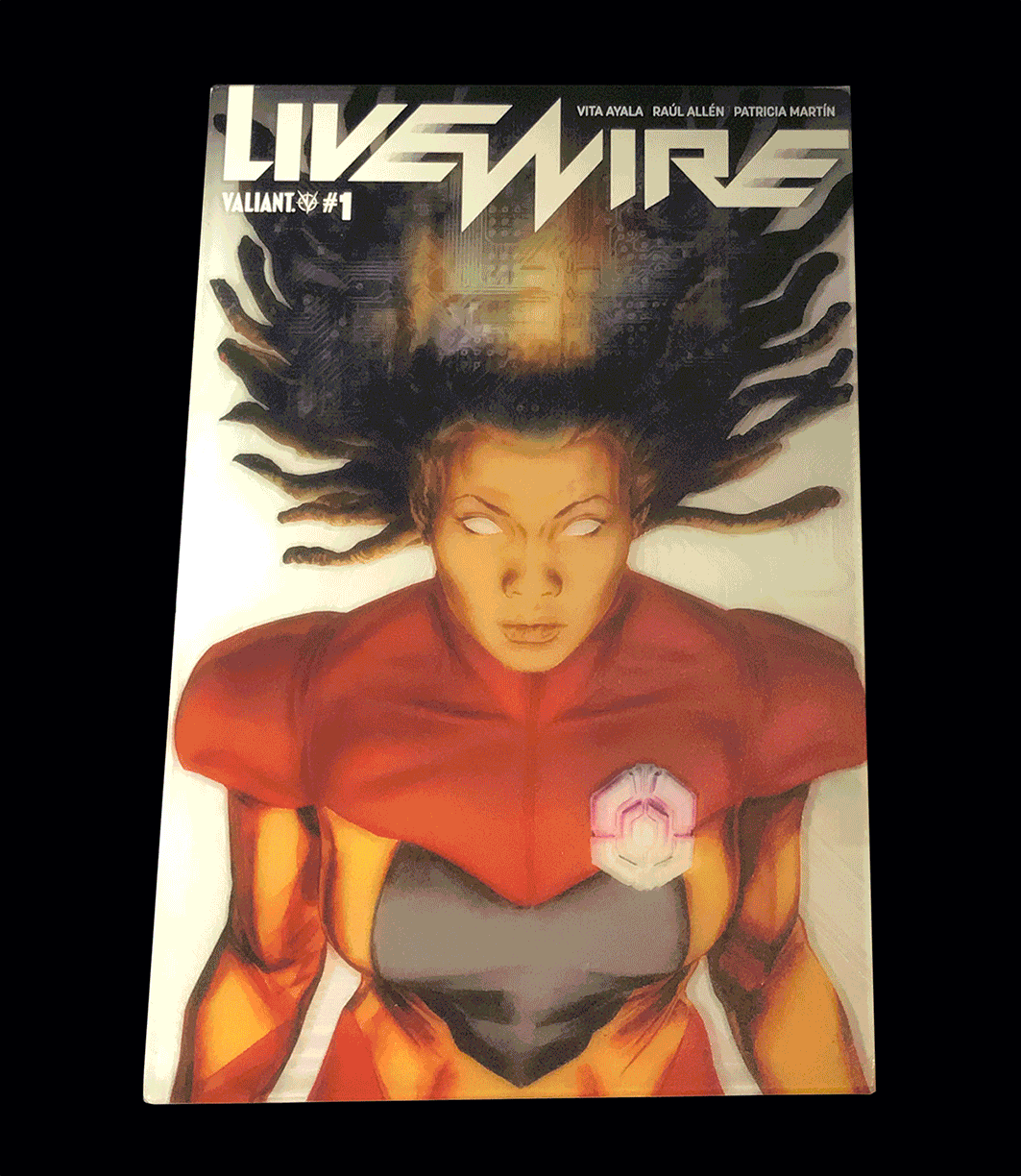 Under a black light, Livewire's technological powers seemingly come to life!
Press Release
Valiant Entertainment is thrilled to reveal a first look at the LIVEWIRE #1 Glass Variant, which features a captivating image illustrated by superb artist Doug Braithwaite and a design created by Valiant Director of Design and Production, Travis Escarfullery. The cover will include a special UV ink printing process that will allow the cover to virtually glow under black light!
Following in the footsteps of their ultra-successful run of Brushed Metal Variants, Valiant first broke new ground with November's BLOODSHOT RISING SPIRIT #1 Glass Variant, becoming the first-ever publisher to print a comic book with a tempered glass cover. The initiative was a tremendous success, helping to make the issue the highest-selling Bloodshot issue in the modern era. Now, Valiant will prove once again why it leads the industry in unique innovations when the LIVEWIRE #1 Glass Variant makes its debut!
"I started to think how can we really take this next cover up a notch," explained Escarfullery. "I started by breaking down Livewire's technological powers and how I could translate that to the cover. I pictured the graphic of 'The Matrix' computer code raining down the screen and it hit me: Years ago my son had a toy drawing board that when you pressed a button, the drawing or text would glow in the dark. This was perfect."
Livewire is finally getting her very first chance to shine in her own solo series after years as an integral supporting character within the Valiant Universe, featuring a brand new jumping-on point for longtime Valiant fanatics and new readers alike! On December 19th, 2018, rising star Vita Ayala (The Wilds) is joined by the fan-favorite art team behind WRATH OF THE ETERNAL WARRIOR and SECRET WEAPONS – Raúl Allén and Patricia Martín – to go deeper into the complex psyche of Valiant's technopathic titan, and explore exactly what it means to be a hero…especially in a world where your reputation is defined by your last big mistake!
Retailers should note that one copy of the LIVEWIRE #1 Glass Variant Cover can be obtained for every qualifying order of 250 copies of LIVEWIRE #1. There is no limit per store – 250 copies ordered will net one glass cover, 500 will net two glass covers, and so forth. Final orders are due to Diamond Comics on Monday, November 26th, but please note the Glass Variant Cover will ship directly from Valiant Entertainment. For any questions, please contact Valiant's dedicated sales team at [email protected].
Plus: Don't miss the LIVEWIRE #1-8 PRE-ORDER EDITION BUNDLE – eight massively expanded editions of Valiant's pulse-pounding ongoing series that can only be ordered as a set through your local comic shop by the final order cut-off (FOC) date of November 26th, 2018!
Released monthly from December 2018 through July 2019, each PRE-ORDER EDITION comes packed with trade paperback-style extras and bonus content, including creator commentary, behind-the-scenes looks at the creation of the comics, process character designs and artwork, and first looks at upcoming issues! Plus, exclusive covers by a host of amazing artists – beginning with Paulina Ganucheau (The Unbelievable Gwenpool) – that can't be found anywhere else!
For more information about Valiant, visit them on Facebook, Twitter, Tumblr, Instagram, and ValiantEntertainment.com.
For Valiant merchandise and more, visit ValiantStore.com.