Kiss #3 Preview!
Here's an 8 page preview of Kiss #3 by Tom Waltz & Casey Maloney from IDW Publishing.
KISS #3
Tom Waltz (w) • Casey Maloney (a) • Xermanico, Maloney (c)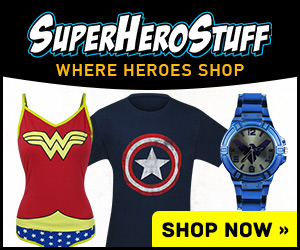 "A World Without Heroes," Part 1! In a forgotten time of swords and sorcery, dragons and wizards, warriors and maidens, a once-united kingdom has become irreversibly divided. Ruled separately now by four very different overlords, the Destroyer finds a land—and its estranged inhabitants—ripe for the taking.
He unleashes his Chaos forces against the planet, led by the ruthless General, Black Diamond. In retaliation, the Elder sends the enigmatic She to deliver the four cosmic talismans, gifting the overlords with the powers of the Demon, Starchild, Catman, and Celestial! Can the four become one and save their world?!
FC • 32 pages • $3.99
*Variant covers:
Variant Michael Gaydos "Starchild" cover!
Variant KISS photo cover!
Bullet points:
· This series is rooted in KISS fandom but very accessible to all comic readers!
· Written by Tom Waltz (Teenage Mutant Ninja Turtles) with art by Casey Maloney (Gene Simmons Zipper)
· KISS #3-4 come with special interlocking covers by artist Casey Maloney.
· KISS #1-4 come with a special "solo album" covers by artist Michael Gaydos. Issue 3: The Celestial!
– The Comic Book Critic