Ivar, Timewalker #8 Preview (Valiant)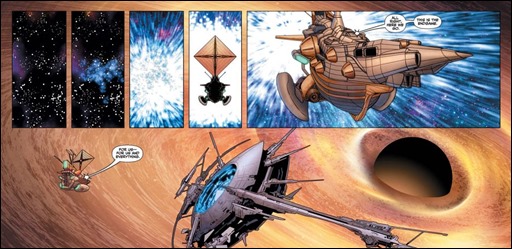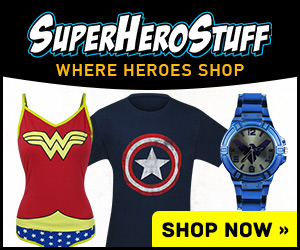 Here's a short preview of Ivar, Timewalker #8 by writer Fred Van Lente and artist Francis Portela, on sale August 19th, 2015 from Valiant Comics.
IVAR, TIMEWALKER #8 ("BREAKING HISTORY" – FINALE!)
Written by FRED VAN LENTE
Art by FRANCIS PORTELA
Cover A by RAUL ALLEN (JUN151623)
Cover B by STEVE LIEBER (JUN151624)
Platinum Age Variant by ROBERT GILL (JUN151625)
"BREAKING HISTORY" IS ALL OVER!
It all comes down to this! Ivar and his brothers – Gilad, the Eternal Warrior, and Armstrong – have led a suicide mission to rescue Neela Sethi and time itself. Now, as Oblivi-1 grows in power and threatens to destroy the very universe, they'll make their last, dire, final move to save history. Will they do it? Well, the arc ain't called "Saving History" now is it?!
New York Times best-selling writer Fred Van Lente (ARCHER & ARMSTRONG) and rising star Francis Portela (The Flash) team up to tear down the walls of time!
$3.99 | 32 pages | T+ | ON SALE AUGUST 19