The Fiery Fist Strikes in Your New Look at IRON FIST: THE LIVING WEAPON #1!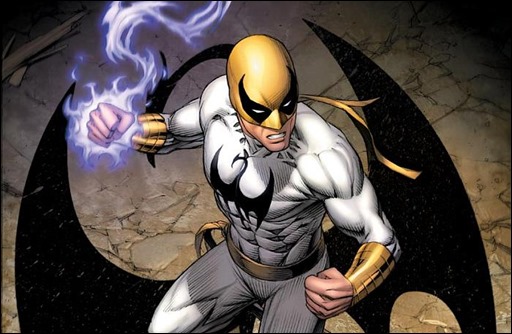 Here's your first look at Iron Fist: THE Living Weapon #1 by writer and artist Kaare Andrews, courtesy of Marvel Comics – on sale April 9th, 2014.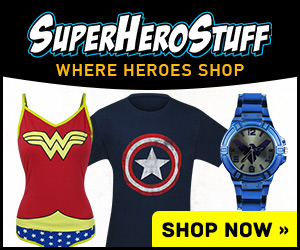 Press Release
This April, the fist of K'un Lun returns in IRON FIST: THE LIVING WEAPON #1, an all-new series written and drawn by comics superstar Kaare Andrews! And you've never seen an Iron Fist like this before!
High above the city of New York in his multi-million dollar penthouse, Danny Rand a.k.a. Iron Fist is haunted by the choices he's made. Choosing death over life brings with it many consequences. But when a message from Iron Fist's mystical homeland of K'un Lun calls Danny back – he'll be forced to revisit the blood soaked origin of betrayal and vengeance that has plagued him for so long.
"Danny is going to be put through the wringer like never before," says Kaare Andrews in an interview with Marvel.com. "I love to punish my characters. To make them bleed. Watch them struggle against impossible odds, and see if they can find the strength inside themselves to survive—the truth that will be the biggest hurdle of them all. He's been hiding from it for too long. He doesn't have to uncover it, so much as survive it. The truth will be coming for him like a freight train. And there will be a reckoning."
"It's pretty incredible to have such a singular vision on a comic, but what's even more astounding is how much Kaare's pushing himself at every turn," says Editor Jake Thomas. "He's experimenting with color, taking risks with his writing, investing the layout of every page with meaning. This is an artist firing on all cylinders, then building strange, radical cylinders on top of those cylinders. Kaare is the genuine article, if you cut him he'd bleed comics, and IRON FIST is him bleeding all over the page."
"It is beautiful visual storytelling, personal and compelling, and I cannot wait till readers get a chance to see it for themselves."
But revenge is a weapon that cuts both ways. And Danny will learn that revenge can come at a high price. Will he survive the bloodletting? Kaare Andrews' one-of-a-kind kung-fu action epic kicks off this April in IRON FIST: THE LIVING WEAPON #1!
IRON FIST: THE LIVING WEAPON #1 (FEB140673)
Written by KAARE ANDREWS
Art & Cover by KAARE ANDREWS
Variant Cover by DALE KEOWN (FEB140674)
Animal Variant by MIKE DEL MUNDO (FEB140675)
Young Variant by SKOTTIE YOUNG (FEB140676)
Blank Variant Also Available
FOC – 03/17/14 On-Sale – 04/09/14
– The Comic Book Critic