Your First Look at
GUARDIANS OF THE GALAXY & X-MEN: THE BLACK VORTEX ALPHA #1!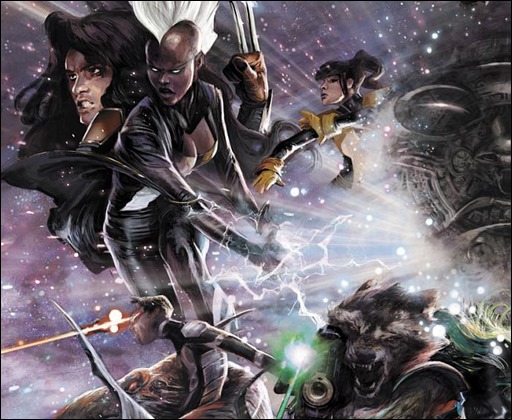 Here's your first look at Guardians of the Galaxy & X-Men: The Black Vortex Alpha #1 by writer Sam Humphries and artists Ed McGuinness & Kris Anka, on sale February 4th, 2015 from Marvel Comics.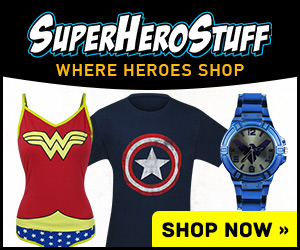 Press Release
Power corrupts. Absolute power corrupts absolutely. What would you give up in your quest for power? What if it cost you your very soul?
This February, those questions and more will be answered in Guardians of the Galaxy & X-Men: The Black Vortex Alpha #1, the first chapter in an epic, out of this world crossover through Guardians of the Galaxy, All-New X-Men, Legendary Star-Lord, Cyclops, Captain Marvel, Nova and Guardians Team-Up! From superstar creators Sam Humphries, Ed McGuinness and Kris Anka comes the opening salvo in an epic cosmic war!
The Black Vortex – an ancient and powerful artifact has been uncovered in the far reaches of the cosmos. With the power to grant its user untold, it is coveted by some of the most nefarious forces in the galaxy. Thane and the villainous Mr. Knife plan to use its power to unleash terror upon the galaxy, and only a small band of heroes stand in their way.
"What happens when one person submits to the Black Vortex and becomes a titan of the cosmos? What happens when a whole team does it? Or a whole planet?" says Guardians of the Galaxy & X-Men: The Black Vortex Alpha #1 writer Sam Humphries in an interview with Marvel.com. "Imagine the metamorphosis that turned Norin Radd into the Silver Surfer, or Jean Grey into Dark Phoenix, available to anyone in the Marvel Universe."
"But of course, no amount of power comes without a cost," Humphries continued.
Now, the Guardians of the Galaxy, the X-Men, Nova, Captain Marvel and more must unite as one or face extinction. Because if they fail, billions will die. But even they may be seduced by the power of the Black Vortex. Are they going to save the universe? Or will they be its undoing? Find out as the
Billions of lives are at stake, the heroes of the Marvel Universe will have to face the darkness inside themselves if they hope to succeed. But will they be the ones to save the galaxy, or will they be seduced by the Black Vortex's power?
Find out as the action begins this February in the can't miss Guardians of the Galaxy & X-Men: The Black Vortex Alpha #1!
GUARDIANS OF THE GALAXY & X-MEN: THE BLACK VORTEX ALPHA #1 (DEC140820)
Written by SAM HUMPHRIES
Art by ED MCGUINNESS & KRIS ANKA
Cover by ED MCGUINNESS
Cosmically Enhanced Variant by ANDREA SORRENTINO (DEC140822)
Connecting Variant A by ALEXANDER LOZANO (DEC140821)
FOC – 01/12/15, On-Sale – 02/04/15
– The Comic Book Critic