John Constantine Returns!
DC Comics recently cancelled their longest running Vertigo title, Hellblazer, in order to bring the warlock John Constantine into The New 52 fold.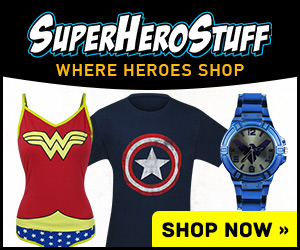 On March 13th, 2013, John Constantine returns in Constantine #1 – a new series penned by Jeff Lemire & Ray Fawkes and illustrated by Renato Guedes.
DC states that Constantine "shines a spotlight on the notoriously flawed antihero as he works to protect the world from the darkest corners of the DC Universe." One thing is for certain – since the series is no longer under the Vertigo banner, gone is the vulgarity and explicitness of the stories. We'll have to see how this changes the character of John Constantine as he battles in the New 52 Universe.
"CONTANTINE is turning into the window through which readers can see the dirtiest side of superpowers in the DC Universe, the nasty magic side," Fawkes teased to NEWSARAMA about the series.
"John has a very specific fight he's actually involved in in this series," Fawkes continued to COMIC VINE. "The first issue will reveal what it is he's after. But he's the instigator in a lot of the stories that are going to happen. In this book, he's the one looking for the trouble. Sooner or later trouble starts to find him because of all the things he's doing … John is not your typical hero-type character. He has a lot of vices. You'll see him indulging in just about all of them. I mean sort of the only thing I can't do with him in this title is swearing directly. In the book, he drinks, he smokes, he does a lot of other dirty things."
Here is a special five page preview of Constantine #1 courtesy of DC Entertainment!
All Images Courtesy of DC Entertainment
– The Comic Book Critic