A Portrait of the Cartoonist as a Young Virgin Living in Suburbia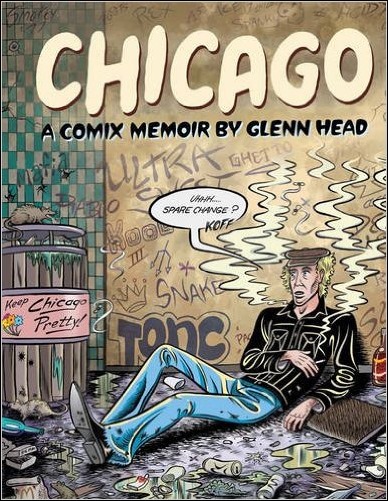 Featuring Cameo Appearances by R. Crumb, Muhammad Ali, and the Author's Suicidal Thoughts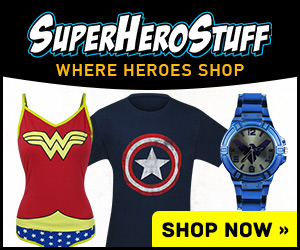 Here's a 7 page preview of Chicago, a memoir by Eisner-nominated cartoonist and editor Glenn Head, on sale September 2nd, 2015 from Fantagraphics Books.
Press Release
"Unflinching."
– John Porcellino, The Hospital Suite
"Glenn has at last found his voice, found the way to tell his own truth, and has produced a very fine graphic novel, strange, unique, deeply personal, a very rewarding comic book reading experience."
– Robert Crumb
"Glenn's story is crazy and delightful and his work masterfully done. His combination of old school comics and adult retrospective is a rare and impressive thing, and makes for an incredibly satisfying read."
– Julia Wertz, Drinking at the Movies
From Harvey and Eisner-nominated cartoonist and editor Glenn Head and acclaimed publisher Fantagraphics Books comes CHICAGO, a harrowing graphic novel about sex, art and the search for authenticity. Starkly confessional, Head's memoir chronicles his transformation from a 19-year-old virgin who hates his family and lives at home to a successful Brooklyn-based cartoonist who's raising his daughter as a single dad. The journey along the way? It's complicated and messy, uncomfortable and unforgettable.
Glenn Head's life is full of contradictions. He meets the girl of his dreams…. only to lose her when she runs away from their hometown. He's a promising artist at the prestigious Cleveland Institute of Art…  but chafes at his restraints and drops out. He gets his first big cartooning break when he's hired to do a spot illustration for PLAYBOY MAGAZINE…. but he's homeless, depressed and adrift. His days are increasingly spent dodging street hustlers, ducking the police, fighting starvation—surviving at any cost. In sharp contrast are a dramatic confrontation with Muhammad Ali on the Chicago streets and his introduction to Robert Crumb at a dinner party, two events which hint at a world bigger than the one he knows.
When Glenn bottoms out, he plays with his father's .38 revolver. Is he suicidal? The book offers no easy answers. But Glenn spins the chamber and raises the handgun….just to see. Like Jim Carroll's The Basketball Diaries, CHICAGO tells the story of a troubled young man who rejects a conventional life but does so with a frankness and surrealism all its own.
A student of Art Spiegelman at the School for Visual Art in the early '80s, Glenn has edited the acclaimed comix anthologies HOT WIRE and SNAKE EYES. His cartooning has appeared in R. Crumb's WIERDO MAGAZINE and BAD NEWS and his comix include AVENUE D, GUTTERSNIPE COMIX and HEAD SHOTS. His comics and illustrations have appeared in a wide array of publications, including Advertising Age, Screw, Sports Illustrated and The Wall Street Journal. This week Fantagraphics Books will publish CHICAGO, Glenn Head's first major original graphic novel and the first major standalone work of his career.