Borderlands: Origins #1 Preview!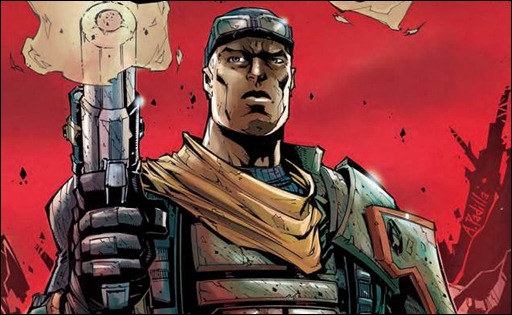 Here is a 7 page preview of Borderlands: Origins #1 (of 4), by Mikey Neumann & Augustin Padilla, from IDW Publishing – on sale November 14th, 2012.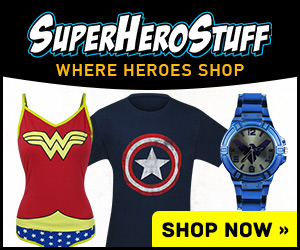 Borderlands: Origins #1 (of 4)
Mikey Neumann (w) • Augustin Padilla (a & c)
"Roland." For the millions and millions of fans of the smash-hit video game BORDERLANDS, a lingering question exists: how did the Vault Hunters get on the bus with Marcus in the first place? Find out how Roland got on the bus with Mordecai, Lilith, and Brick in this exciting look at the soldiers of the Crimson Lance and what made him leave their ranks and search for the Vault. Surprises abound in the first part of a four-issue series chronicling where Borderlands began!
FC • 32 pages • $3.99
*Variant Covers:
Ray Dillon variant cover!
Bullet points:
• Over 8 million copies of the Borderlands video game sold worldwide!
• Written by Mikey Neumann, writer of Borderlands, Aliens: Colonial Marines, and Brothers in Arms video games, as well as the novelist of The Returners!
• Comics contain all-new official canon Borderlands origin stories not seen anywhere else!
• Borderlands 2 video game releases to stores in September 2012 — game will include special Borderlands: Origins insert ad.
– The Comic Book Critic