Master Darque Brings Down the Darkness in BOOK OF DEATH #3 (of 4) – Coming in September!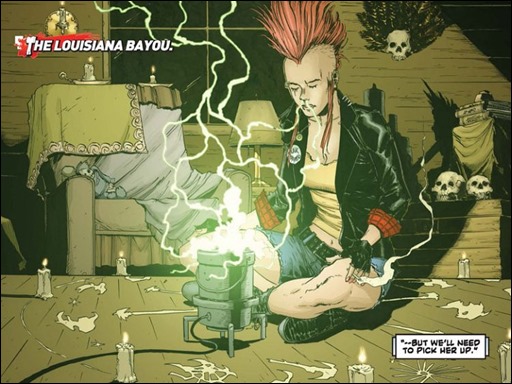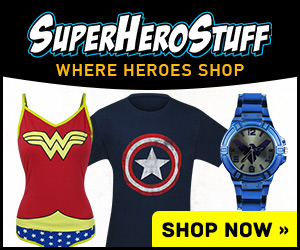 Here's a short, lettered preview of Book of Death #3 by writer Robert Venditti and artist Robert Gill & Doug Braithwaite, on sale September 23rd, 2015 from Valiant Comics.
Press Release
Valiant is proud to present an advance preview of BOOK OF DEATH #3 (of 4) – the next 40-page chapter of Valiant's smash-hit summer event!
On September 23rd, New York Times best-selling writer Robert Venditti (WRATH OF THE ETERNAL WARRIOR) and blockbuster artists Robert Gill (ARMOR HUNTERS: HARBINGER) and Doug Braithwaite (ARMOR HUNTERS) reveal the sinister mastermind behind the events foretold in the Geomancer's book as Master Darque descends on the Valiant Universe! History's most powerful necromancer has returned with a powerful new ally at his side…and if he can't manipulate the Eternal Warrior and new Geomancer into joining him, he'll destroy human civilization instead!
As the terrible future chronicled in the Book of the Geomancer continues to reveal itself via a series of horrible, unnatural calamities, an unexpected and untold player – Master Darque – has emerged to make his play for young Tama, the latest in the line of Earth-communing mystics called Geomancers… But does the reappearance of Darque mean that the apocalyptic future foretold by Tama has been avoided…or guaranteed? As the heroes of the Valiant Universe fall and nature itself turns on humanity, all that stands between the devastated planet and ultimate evil is the Earth's undying Fist and Steel himself…Gilad Anni-Padda, the Eternal Warrior!
On September 23rd, Master Darque's unnatural conquest of all that is and will be comes head-to-head with the one warrior that would oppose him in BOOK OF DEATH #3 (of 4) by Valiant's all-stars Robert Venditti, Robert Gill, and Doug Braithwaite! Featuring covers by Cary Nord (X-O MANOWAR), Clayton Crain (RAI), Stephen Segovia (NINJAK), Pere Pérez (ARCHER & ARMSTRONG), and Paolo Rivera (THE VALIANT), jump on board here to find out why fans and critics are calling BOOK OF DEATH one of 2015's best comic book events:
"Valiant understands how to do summer events right… [BOOK OF DEATH] is still an event people can't miss." – Comic Vine
"An instantly engaging, intriguing world full of unique characters… BOOK OF DEATH is turning out to be a perfect jumping-on point for the Valiant Universe." – Tech Times
"Venditti brings the fireworks… Fun and accessible – perhaps even moreso – than its caped counterparts over at the Big Two." – Newsarama
"Spellbinding… Robert Venditti, Robert Gill and Doug Braithwaite are on the right track towards making [BOOK OF DEATH] a Valiant event to remember…" – The Beat
"BOOK OF DEATH remains one of the stronger events of the year; compact and fluid, with excellent storytelling and high-quality art, it's a must-read." – Comicsverse
Plus: the comic book event of the summer continues in between each issue of BOOK OF DEATH with four visionary tales of present and future ripped directly from the pages of the Book of the Geomancer! Each month, join an all-star cast of creators as they come aboard the year's monumental comics event to chronicle the ultimate fate of Valiant's most indelible heroes. From the modern day to the far future, the destinies of Bloodshot, Ninjak, the Harbinger Renegades, X-O Manowar, and more will stand revealed in four essential, standalone chapters at the epicenter of BOOK OF DEATH:
BOOK OF DEATH: THE FALL OF BLOODSHOT #1 (SECOND PRINTING)
Written by Jeff Lemire | Art by Doug Braithwaite
ONE-SHOT | On sale SEPTEMBER 2
BOOK OF DEATH: THE FALL OF NINJAK #1
Written by Matt Kindt | Art by Trevor Hairsine
ONE-SHOT | On sale AUGUST 26
BOOK OF DEATH: THE FALL OF HARBINGER #1
Written by Joshua Dysart | Art by Kano
ONE-SHOT | On sale SEPTEMBER 30
BOOK OF DEATH: THE FALL OF X-O MANOWAR #1
Written by Robert Venditti | Art by Clayton Henry
ONE-SHOT | On sale OCTOBER 21
BOOK OF DEATH #3 (of 4)
Written by ROBERT VENDITTI
Art by ROBERT GILL and DOUG BRAITHWAITE
Cover A by CARY NORD (JUL151656)
Cover B by CLAYTON CRAIN (JUL151657)
Cover C by STEPHEN SEGOVIA (JUL151658)
Valiant Icons Variant by PERE PÉREZ (JUL151659)
Artist Variant by PAOLO RIVERA (JUL151660)
$3.99 | 40 pgs. | T+ | On Sale SEPTEMBER 23 (FOC – 8/31/15)
BOOK OF DEATH: THE FALL OF HARBINGER #1
Written by JOSHUA DYSART
Art by KANO
Cover A by RAUL ALLEN (JUL151661)
Cover B by FRANCIS PORTELA (JUL151662)
Variant Cover by RYAN LEE (JUL151663)
Variant Cover by ROBERT GILL (JUL151664)
$3.99 US | 32 pgs. | T+ | ONE-SHOT | On Sale SEPTEMBER 30 (FOC – 9/7/15)
BOOK OF DEATH: THE FALL OF X-O MANOWAR #1
Written by ROBERT VENDITTI
Art by CLAYTON HENRY
Cover A by CARY NORD
Cover B by STEPHEN SEGOVIA
Variant Cover by RYAN LEE
Variant Cover by DIEGO BERNARD
$3.99 US | 32 pgs. | T+ | ONE-SHOT | On Sale OCTOBER 21 (FOC – 9/28/15)
BOOK OF DEATH #4 (of 4)
Written by ROBERT VENDITTI
Art by ROBERT GILL and DOUG BRAITHWAITE
Cover A by CARY NORD
Cover B by MICO SUAYAN
Cover C by MARGUERITE SAUVAGE
Valiant Icons Variant Cover by PERE PÉREZ
Artist Variant by PAOLO RIVERA
$3.99 | 32 pgs. | T+ | ONE-SHOT |On Sale OCTOBER 28 (FOC – 10/5/15)