Earth's Mightiest Heroes Take a Stand in
AVENGERS: NO MORE BULLYING #1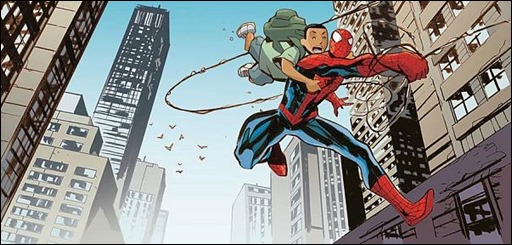 New One-Shot Brings More Attention towards
Marvel's Anti-Bullying Campaign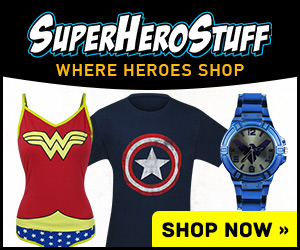 Marvel Comics continues its stand against bullying with a specially priced ($1.99), 40 page one-shot comic:  Avengers: No More Bullying #1 featuring three new stories including Jody Houser's Marvel writing debut.
Here's a four page first look preview of Avengers: No More Bullying #1 by Gerry Duggan, Sean Ryan, Jeff Loveness, Jody Houser, Carlo Barberi, Tana Ford, Marcio Takara, & Gustavo Duarte, on sale January 7th, 2015 from Marvel Comics.
Press Release
Earth's Mightiest Heroes are out to make bullying a thing of the past with AVENGERS: NO MORE BULLYING #1, an all-new one shot featuring some of the best and brightest talents in the comic industry as they stand up for those who can't stand up for themselves.
Arriving in January, this specially priced $1.99, 40 page one-shot contains three brand-new stories from top tier talents. Featuring fan-favorite Gerry Duggan (Deadpool, Nova, Hulk), rising star Sean Ryan (Uncanny X-Men/Nova/Iron Man: No End In Sight), Jeff Loveness, and Jody Houser making her Marvel writing debut, along with blockbuster artists Carlo Barberi (Thunderbolts), Tana Ford (New Warriors) Marcio Takara (Captain Marvel), and Gustavo Duarte.
From the streets of New York to the furthest corners of the cosmos, the heroes of the Marvel Universe are no strangers to bullying and the damage it can cause. Heck, half the time, bullying is why Marvel's greatest super heroes chose to fight  evil in the first place! Now, Marvel's diverse roster of super heroes are ready to stand up and help those who cannot help themselves. The Avengers, the Guardians of the Galaxy and the Amazing Spider-Man are out to put a stop to bullies everywhere with these three bombastic, can't miss stories!
"From Peter Parker, Midtown High's only professional wallflower, to the ever-misunderstood Kamala Khan, Marvel has a proud history of working to raise awareness about bullying and representing its victims as much as possible," says series editor Devin Lewis. "Bullying is a problem that can affect everyone in a community, and it's up to that very community to come together to combat it, and, with this issue, Marvel's Avengers, Spider-Man, and Guardians of the Galaxy are joining the fight! I know how comic books can help ease that feeling of isolation, and I couldn't be more proud or excited about the talent we've pulled together for this project!"
Face front readers, as the Marvel Universe's greatest heroes are ready to take on a real world problem more troublesome than any super villain. The best and brightest talent assemble this January for AVENGERS: NO MORE BULLYING #1!
For more on all things Marvel, follow us on Facebook at www.facebook.com/marvel and be sure to follow us on Twitter at @Marvel.
AVENGERS: NO MORE BULLYING #1 (NOV140749)
Written by GERRY DUGGAN, SEAN RYAN, JEFF LOVENESS & JODY HOUSER
Art by CARLO BARBERI, TANA FORD, MARCIO TAKARA & GUSTAVO DUARTE
Cover by PAUL RENAUD
Variant Cover by PASCAL CAMPION (NOV140750)
FOC – 12/08/15, On Sale – 01/07/15
40 pgs./One Shot/All Ages….$1.99
– The Comic Book Critic