PAUL JENKINS Announces His Exclusive Home… And It Goes BOOM!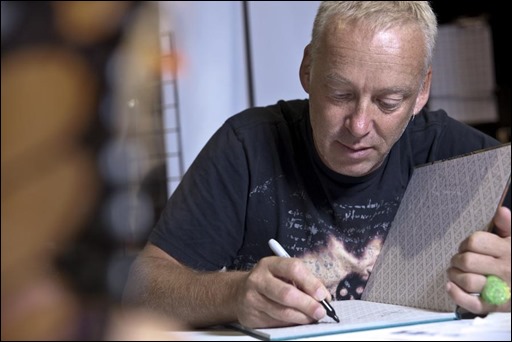 Press Release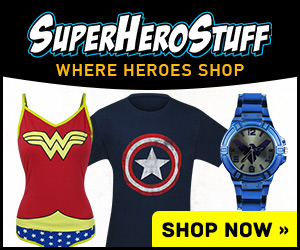 BOOM! Studios is honored to announce that Eisner Award-winning writer Paul Jenkins (DEATHMATCH, FAIRY QUEST) has made this publisher his home for comic projects for the foreseeable future.
Jenkins broke into the comic industry in 1988 as editor and production manager for Mirage Studios' TEENAGE MUTANT NINJA TURTLES, before establishing himself as one of the industry's top sought writing talents. After a four year run on Vertigo's HELLBLAZER, Paul enjoyed a decade long stint at Marvel Comics writing a variety of commercially successful and critically acclaimed projects, including the Eisner Award-winning INHUMANS, THE INCREDIBLE HULK, PETER PARKER: SPIDER-MAN, SPECTACULAR SPIDER-MAN, and ORIGIN. While working for Marvel, Paul also created the Sentry. Jenkins has also written for a swath of other comic publishers including DC Comics, Dark Horse Comics, and Top Cow. In addition to his comic book work, Jenkins is a prolific award-winning video game writer with credits on GOD OF WAR, THE DARKNESS, TWISTED METAL BLACK, and INCREDIBLE HULK: ULTIMATE DESTRUCTION.
In an open letter to the industry shared exclusively with Comic Book Resources, Paul explained, "I am fully committing to working with BOOM! Studios, where I have already enjoyed more creative freedom in the last six or seven months than I can possibly articulate."
Jenkins began his relationship with BOOM! Studios in 2012 with DEATHMATCH, an ongoing series, which answers the question of how would emerge victorious in a no holds, barred battle between a variety of popular super hero and super villain archtypes. BOOM! also published the serialization of FAIRY QUEST, Paul's successful Kickstarter with artist Humberto Ramos (SUPERIOR SPIDER-MAN). He added, "I know that I am only ever going to be happy if I am allowed to create by a collaborative publisher who truly wants comics to be worth the cover price."
Announcements for Jenkins' future plans for original comic projects will be forthcoming.
"I suppose there comes a time in everyone's life where they think about the good old days and wish they were 'home'," summed up Jenkins. "Well, I am lucky enough to be home. I hope readers will see what BOOM! Studios is doing in their cool little corner of the creative world."
To read Paul Jenkins' full open letter to the industry, please head to Comic Book Resources.
– The Comic Book Critic