The Future of WOLVERINE Is Marvel NOW!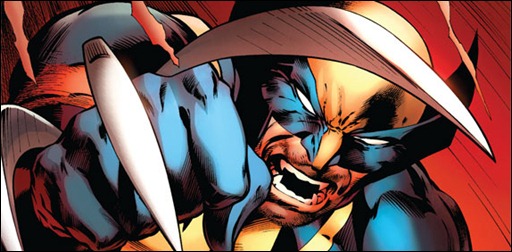 Superstars Paul Cornell & Alan Davis Bring Wolverine to the Next Level!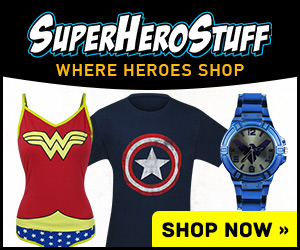 Press release
This March, Logan takes on all new challenges in Wolverine #1, kicking off the all-new ongoing series from the blockbuster creative team of writer Paul Cornell and artist Alan Davis! As part of Marvel NOW!, Wolverine joins a number of titles that will take the Marvel Universe in an exciting all-new direction, as the industry's top creators join the top Super Heroes to deliver all-new ongoing series, great for new and lapsed readers alike!
When pitted against a villain unlike any Wolverine has faced before, Logan must rely on his instinct in order to ensure innocent bystanders remain unharmed. And when the threat is something Wolverine cannot see – how will he be able to unleash the animal within and keep the body count low?
"Wolverine will have to use all of his considerable instincts and skills to track down a seemingly unbeatable adversary unlike anyone — or anything — he's ever faced before," said Axel Alonso, Editor In Chief, Marvel Entertainment. "Paul Cornell and Alan Davis are delivering a globe-spanning, high-octane adventure, chocked full of big budget action and cameos by Marvel's finest super heroes, that will leave readers gasping, and begging for more."
Marvel NOW! is the culmination of Marvel ReEvolution, the groundbreaking new initiative to evolve the comic book experience through innovation. With Wolverine, Marvel NOW! ensures fans will discover an entirely new perspective in the adventures of Logan.
"This is the series that gets into what makes James Logan tick, that shows him being, as he puts it, 'a regular guy', interacting with civilian friends of his in New York City," said writer Paul Cornell in an interview with Marvel.com. "The most amazing thing about James is that he's been alive so long, gone through so many extraordinary things, is such a strange being, but holds on—very hard—to being a guy who likes to hang out in bars with good company, who can run a school, who's a decent, civilized man. Most of the time. No vampire alienation and boredom for him. He's a man of the people. I'm going to poke that and see what happens."
Each issue of Wolverine includes a code for a free digital copy on the Marvel Comics app (for iPhone®, iPad®, iPad Touch® & Android devices). Additionally, each issue of Wolverine features special augmented reality content available exclusive through the Marvel AR app – including cover recaps, behind the scenes features and more that add value to your reading experience at no additional cost.
"Not only does every book with the Marvel NOW! logo feature a new superstar creative team and blockbuster story, but they also come with all-new incentives for our retailer partners," explained David Gabriel, Senior Vice-President of Sales, Marvel Entertainment.. "We want to make sure every comic shop nationwide is fully stocked to meet the high demand we're already seeing for Marvel NOW! And want to make sure their voices are heard throughout this exciting time. Stay tuned for more news on how Marvel will be working directly with retailers to make sure our programs address their needs."
An all-new direction! All-new threats! This is Wolverine NOW!
This March, Paul Cornell and Alan Davis take on a new chapter in Logan's life in WOLVERINE #1!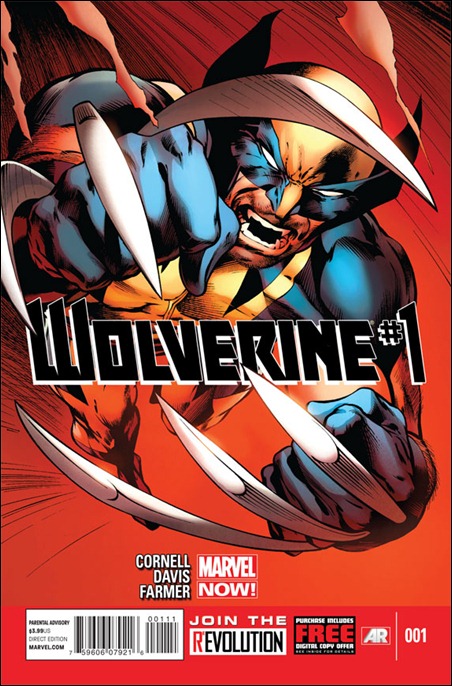 WOLVERINE #1
Written by PAUL CORNELL
Art & Cover by ALAN DAVIS
ON SALE MARCH 2013
– The Comic Book Critic