NINJAK #23 Sharpens "THE SEVEN BLADES OF MASTER DARQUE" with Kindt & Laming – Coming in January!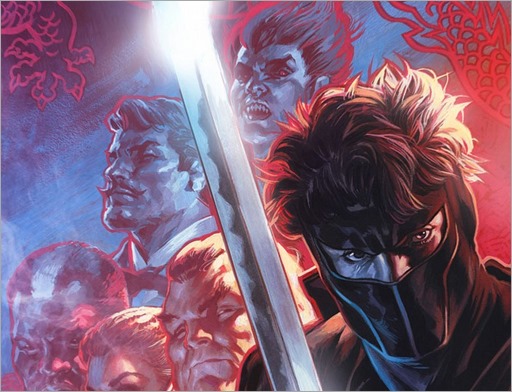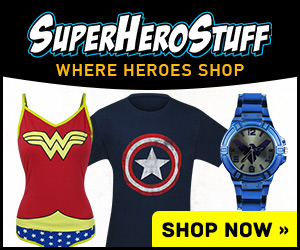 Here's your first look at 8 pages from Ninjak #23 – "The Seven Blades of Master Darque" by writer Matt Kindt and artist Marc Laming, on sale January 11th, 2016 from Valiant Comics.
Press Release
Valiant is proud to present your first look inside NINJAK #23 – the FIRST ISSUE of "THE SEVEN BLADES OF MASTER DARQUE" from New York Times best-selling writer Matt Kindt (DIVINITY III: STALINVERSE) and blockbuster artist Marc Laming (Planet Hulk)! Join the adrenaline-fueled adventures of MI-6's master super-spy here as Colin King – codename: Ninjak – begins an ALL-NEW ARC and ALL-NEW JUMPING-ON POINT with a winner-take-all gambit against the deceitful puppet master behind the world's most dangerous crime cartel! It's all led to this… And, soon, Ninjak will meet Master Darque and the Shadow Seven head on in a battle royale that will decide the fate of civilization itself!
Master Darque – the sadistic lord of death and resurrection – wrests to be free once again, but first he must fight for his life. Darque is a target, his powers are weak, and his enemies know it. Now, Darque's own former pupil and Ninjak's ruthless arch-nemesis – the lethal assassin known as Roku – has gathered the Shadow Seven together again for the sole purpose of putting Darque down for good. And the only thing holding their uneasy alliance together is a mysterious benefactor from the shadows… Someone who also goes by the name Darque…
On January 11th, steel meets shadow as Matt Kindt and Marc Laming bring Master Darque roaring back to the forefront of the Valiant Universe for a soul-shattering confrontation with the one and only Ninjak! The blood-stained saga of Valiant's deadliest intelligence operative ratchets up the tension for a taut and terrifying duel to the death with "THE SEVEN BLADES OF MASTER DARQUE", only in NINJAK #23 – featuring covers by Ryan Bodenheim (The Dying & The Dead), Ben Oliver (The Multiversity), Felipe Massafera (Shaper), Ryan Lee (Inhuman), Bilquis Evely (Wonder Woman), and Ben Templesmith (30 Days of Night)!
For more information, visit Valiant on Facebook, Twitter, Tumblr, Instagram, and ValiantUniverse.com.
For Valiant merchandise and more, visit ValiantStore.com
NINJAK #23 (NEW ARC! "THE SEVEN BLADES OF MASTER DARQUE" – PART 1)
Written by MATT KINDT
Art by MARC LAMING
Cover A by RYAN BODENHEIM
Cover B by BEN OLIVER
Cover C by FELIPE MASSAFERA
Character Design Variant by RYAN LEE
Variant Cover by BILQUIS EVELY
Variant Cover by BEN TEMPLESMITH
$3.99 | 32 pgs | T+ | On Sale JANUARY 11 (FOC – 12/19/16)